Satya Nadella: Building a better culture at Activision Blizzard will require "significant work"
"It requires consistency, commitment and leadership that not only talks the talk, but walks the walk," Microsoft CEO says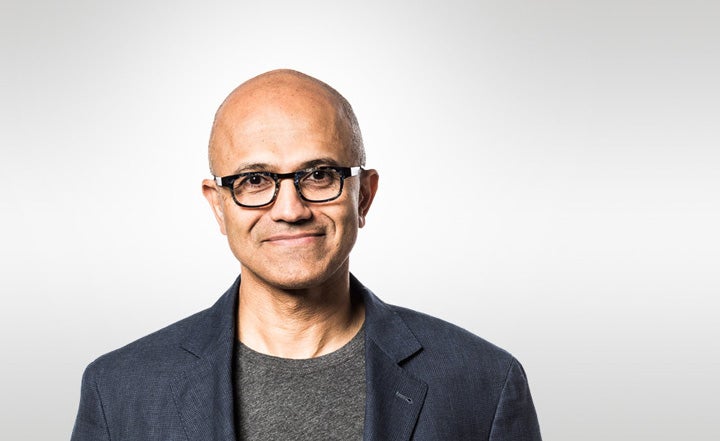 In a conference call about the Activision Blizzard acquisition, Microsoft CEO Satya Nadella addressed cultural issues at the company, saying that it will require "significant work" to continue improving.
Activision Blizzard has been at the centre of ongoing criticism concerning its culture since July last year when the California Department of Fair Employment and Housing filed a lawsuit against the company for "violations of the state's civil rights and equal pay laws" pertaining to its treatment of women.
"As CEO of Microsoft, the culture of our organisation is my number one priority," Nadella said in the conference call. "This means we must continuously improve the lived experience of our employees and create an environment that allows us to constantly drive every day improvement in our culture. This is hard work. It requires consistency, commitment and leadership that not only talks the talk, but walks the walk. That's why we believe it's critical for Activision Blizzard to drive forward on its renewed cultural commitments.
"We are supportive of the goals and the work Activision Blizzard is doing, and we also recognise that after close, we will have significant work to do in order to continue to build a culture where everyone can do their best work."
The record breaking $68.7 billion acquisition of Activision Blizzard by Microsoft was unveiled yesterday, and is due to close in fiscal year 2023, after which the business will report to Microsoft Gaming's CEO Phil Spencer.
In the call, Nadella also doubled down on Microsoft's metaverse ambitions, which he says the company will be able to deliver with Activision Blizzard in its fold, and reiterated its commitment to Game Pass, which now has 25 million subscribers.
"Our vision is for a river of entertainment where the content and commerce flow freely, driving a renaissance across the entire industry to make games more inclusive and accessible to all," he said. "And together with Activision Blizzard, that's what we will be able to deliver. Removing these barriers will only become more important as the digital and physical worlds come together and the metaverse platforms develop. When we think about our vision for what a metaverse can be, we believe there won't be a single, centralised metaverse and there shouldn't be.
"We need to support many metaverse platforms, as well as a robust ecosystem of content, commerce and applications. In gaming, we see the metaverse as a collection of communities and individual identities anchored in strong content franchises, accessible on every device. And bringing fantastic entertainment together with new technologies, communities and business models is exactly what this transaction is about."
He added that Microsoft will be bringing "as many Activision Blizzard games" as it can to Game Pass, including new games and titles from its back catalogue.
"When we look ahead and consider new possibilities, like offering Overwatch or Diablo via streaming to anyone with a phone as part of Game Pass, you start to understand how exciting this acquisition will be," Nadella continued.
Later in the conversation, Phil Spencer highlighted that mobile is "the biggest category of gaming" and one where Microsoft has "not had a major presence before."
"This transaction adds one of the most successful mobile publishers to Microsoft Gaming, and I'm personally looking forward to learning from the innovative teams at King," he said.