Sandbox Interactive: "You do this for the long-run, and there's no end in sight for us"
Ahead of his talk at Devcom 2018, CTO David Salz describes navigating a changing industry to build Albion Online
The German games industry has come a long way since the year 2000.
That was when David Salz got started in his career, when he was still a student of computer science at university. His immediate supervisor was an architecture student, and the CTO of the whole company had "abandoned his studies" altogether.
"When I started in the industry it was a rather unprofessional place," Salz says, speaking to GamesIndustry.biz ahead of his talk at Devcom 2018 this month. "Salaries were very low, and most people didn't have a proper education.
"There were a lot of self-taught people, which is not necessarily a bad thing, but it was definitely a wild bunch of people who were all doing their first game."
Today, Germany has a "mature industry", with better salaries, better candidates for the available jobs, and higher standards of professionalism. It is an environment that has allowed Sandbox Interactive to grow and thrive, but navigating the many changes needed to reach this point hasn't been easy.
"When I started in the industry it was a rather unprofessional place... Salaries were very low, and most people didn't have a proper education"
Salz was previously the co-founder and CEO of Bitfield, a developer that found success making games for the Nintendo DS - most notably Giana Sisters DS, which launched in 2009. However, the company was only three people and a handful of regular contractors, and when the wider landscape of game development changed Bitfield found other opportunities in the German industry to be scarce.
"Bitfield was at a turning point anyway," Salz recalls. "We were very successful with DS games, but that era had come to an end. We tried to move on to the 3DS, but that was a very successful platform that was very unsuccessful for third-party titles. That's typical for a Nintendo platform, essentially. The DS really was an exception."
The publishers to which they had access lacked confidence in the 3DS, and Bitfield's three co-founders were forced to consider pursuing more table income outside of the games business; specifically from German newspapers in a hurry to make their products available for mobile devices.
"We were thinking about moving the whole company in that direction and saying, 'Let's quit games, at least for a while'. I wasn't really comfortable with that idea, but I was also an entrepreneur. I founded the company with my two colleagues because we wanted to be free, we wanted to we our own boss, and we wanted to do the stuff we liked.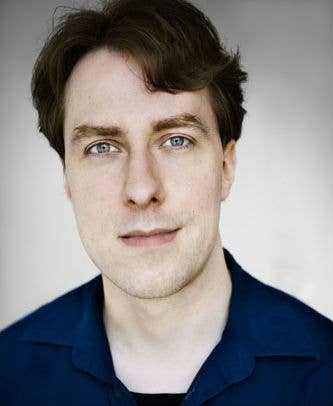 "Okay, newspaper publishing is maybe not one of those things, but running your own company is. You have to make a decision at that point."
Fortunately, something that seemed very much like fate intervened, giving Bitfield's co-founders a real choice to make. Just as they had resigned themselves to making digital newspapers in the name of stability and security, they were approached with a concept for a new MMO by Stefan Wiezorek, now Sandbox Interactive's CEO. It was an ambitious project, one they could make their own, and with $1 million investment to get it off the ground.
"They weren't looking for a company to do a contract," Salz says. "They were interested in building up a new company from scratch, which absolutely made sense considering the scale. As a small development company you're always waiting for the one project that will really stand out. I was like, 'This is it. This is our dream come true.'"
Ultimately, one of Bitfield's founders departed to pursue the newspaper business, and Sandbox Interactive was founded to begin development of what would become Albion Online. Recognising that an MMO was a "different technical challenge" to the DS titles on which Bitfield had worked, and $1 million was "not a lot of money" to actually make it work, Salz elected to take a small portion of the funding to create a prototype. If it worked, they would go ahead with the project. If not, they would stop.
"We were a small team... You can't compete with these big MMOs, because that amount of content production was simply impossible for us"
"A couple of months later, we actually had a playable game," Salz recalls, stating that the intention behind Albion Online was never to compete with the biggest MMOs in the market. "The idea was to do a very hardcore game, one that focused on PvP and that focused on real stakes.
"When you get killed you lose everything; your equipment, your home-base, all of the buildings you've erected. It was kind of like the original vision of Ultima; a real, player-run world, with real stakes and real consequences.
"We were a small team. We still are a small team, with a very reasonable budget. You can't compete with these big MMOs, because that amount of content production was simply impossible for us."
Much has changed about Albion since 2012, when that prototype was made, but the core vision has survived the ensuing six years intact. It is a virtual world in which the economy is created and driven by the players, where the narrative is created by player actions and interactions.
"There are absolutely no items in the game that weren't created by players," Salz says. "Even the stuff dropped by the monsters [when they are killed] was previously bought from the players. It is a real economy. Every feature we make has to tie into that somehow."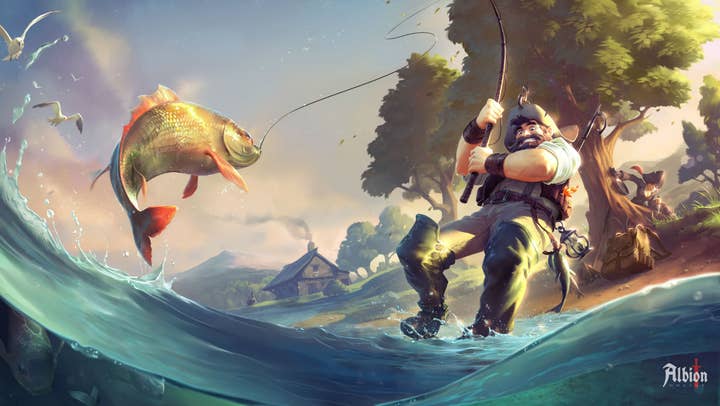 Albion Online officially launched for PC in July 2017, after a whole year of beta testing. The mobile versions remain in beta, however, the result of another key change in the industry to which Salz and Sandbox had to react. Albion was conceived as a cross-platform MMO, perhaps the first where the exact same game would be playable on PC and mobile. But that was in 2012, Salz says, when tablets were taking the industry by storm.
"It looked like they were going to be a very big thing. Some people even talked about the end of the PC - as they always do. We thought, 'Okay, this may not be what is actually going to happen, but it is certainly something that's hard to ignore.' We absolutely wanted to be on mobile devices, just in case.
"We haven't officially released the mobile version yet, and one of the reasons is the question about the business model"
"It quickly became clear that our main audience was on PC, because it is a hardcore game. Looking at the market today, I cannot imagine Albion Online competing. It's just not that kind of game, and it's not what we're aiming for. A major thing for us now is mobile as a secondary device for people that are playing on PC."
This fed directly into another key change in the industry, specifically around Albion's business model. Just as it was conceived to be cross-platform, Sandbox has intended to launch it as a free-to-play title back in 2015. Instead, it launched on Steam under a buy-to-play model, with a €30 price-tag before players can access the game's content and generous regular updates.
"The whole structure of how the game works just works better with a buy-to-play model," Salz says. "That doesn't mean we're not thinking about alternatives, but we haven't said anything yet and we're not ready to say anything yet.
"It depends on so many factors. One question is, would a buy-to-play model work on mobile? We haven't officially released the mobile version yet, and one of the reasons is the question about the business model. Otherwise you can play the game on mobile right now - a lot of people do, in fact - but we haven't entered the Play and iOS stores yet
"It also depends simply on sales figures. We're monitoring when and how people are spending money, how they interact with the game, so as long as we feel that this is predominantly a buy-to-play game for the community we're going to stick with that. But if, at some point, the community pivots towards something else, we may not have a choice but to also pivot to something else."
What's clear is that Sandbox has established itself by being open to change: in the German industry, in the wider games business, in the way that players want to find and play products. Doing so has served it well, earning enough revenue to sustain a team of 30 people, working on an ambitious game that continues to improve and evolve.
"This is something that you do for the long-run," Salz says, "and there's no end in sight for us."
David Salz is a speaker at Devcom 2018, which is held just before Gamescom in Cologne, Germany this month. GamesIndustry.biz is a media partner of Devcom 2018, and will attend the show with the assistance of the organiser.