Gear VR sold 300k in Europe year-to-date - Samsung
Company continues to push mobile VR hardware with S7 phone promotions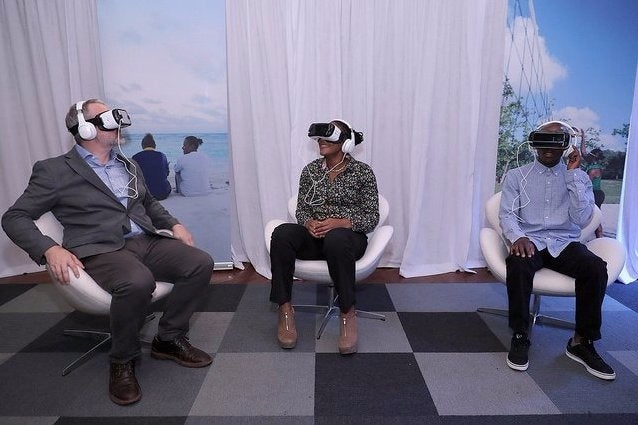 While PC and console VR headsets are grabbing much of the attention these days, mobile VR continues to establish itself, led chiefly by Samsung and its Gear VR headset. In announcing a new Gear VR and Galaxy S7 promotional bundle, the company today announced that it has already sold more than 300,000 Gear VR headsets in Europe this year.
Samsung has been using its S7 and S7 Edge phones to drive Gear VR adoption, originally giving away the VR headset to those who pre-ordered the phones. With that promotion now expired, Samsung is offering the headset at a discounted price throughout Europe and giving new customers a bundle of premium VR content (including Anshar Wars 2, Drift, Keep Talking and Nobody Explodes, and more) for free with purchase.
For the full year, research firm Superdata recently projected that Gear VR would ship 3.5 million units, more than any other VR headset. However, the firm's expectations have been scaled back considerably since the start of the year. In January, it projected a worldwide installed base of 27 million headsets in the "light mobile" category headlined by Gear VR. After downgrading its forecast twice, it now expects all VR headset shipments to total 7.2 million units.