SAG-AFTRA now has the authority to strike
More than 95 per cent of union's voting members voted yes in the referendum, negotiations to re-open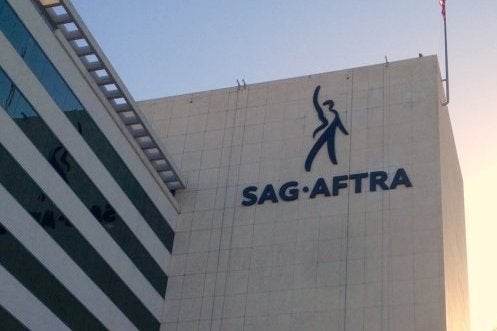 A possible strike among voice actors has received overwhelming approval from the members of SAG-AFTRA, the union that represents their professional interests.
The vote on the referendum closed on Tuesday October 6, with 96.52 per cent of votes in favour. In a post on its official website, SAG-AFTRA was careful to point out that this result doesn't make a strike inevitable, though its National Board now has "the authority" to put one in motion. That authority would have been earned with 75 per cent of the vote.
"With this result in hand, the Negotiating Committee will seek to return to the bargaining table and continue to press for a fair resolution on behalf of performers working in video games," SAG-AFTRA stated. "The Interactive Media Agreement expired on December 31, 2014. Bargaining sessions held in February and June of this year failed to produce an agreement."
SAG-AFTRA's demands include the presence of stunt professionals during performance capture sessions, greater transparency on the nature and content of each project, more pay for "vocally stressful" roles, and "performance bonuses" for games that sell particularly well.
One need only check the comments on our prior article about a possible SAG-AFTRA strike to see some of the counter arguments, but a common concern is that coders, designers, artists and other disciplines crucial to actually getting a game made do not receive mandated performance bonuses.
Our own Rob Fahey addressed this argument in a recent editorial, saying: "Let's be blunt here - the programmers, and the artists, and the designers, and so on, have thus far failed miserably to organise into anything that even remotely resembles a union, or a decent system for collective bargaining. The core creative staff on games don't get a share of the success, by and large, because they've never put themselves into a position to demand it.
"The games industry has all too often enjoyed a degree of loyalty and dedication from its staff which, frankly, it has not earned by its actions towards those staff. Perhaps it's strange that the actors should be the first to break ranks, but if their success can push us even fractionally towards an industry where poor compensation and working conditions can no longer be excused by "but hey, you get to make games!", then every creative person working in games should be wishing them godspeed."