Voice actors union voting on strike action
SAG-AFTRA at "a crossroads" following stalled negotiations with game companies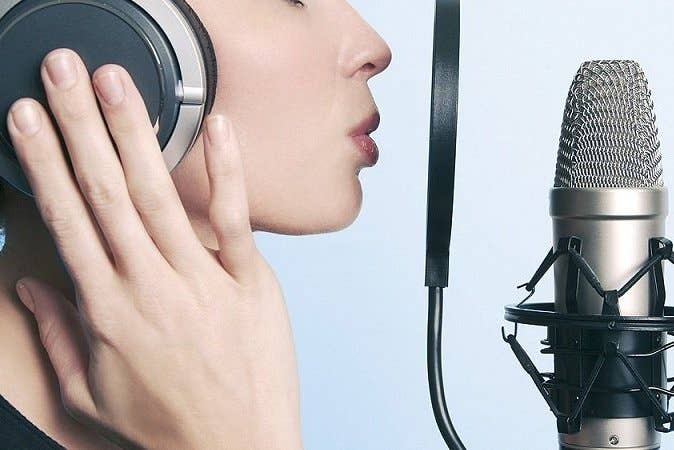 The union representing game voice actors is proposing a strike to break a stalemate in negotiations with the industry's biggest employers, and the cause isn't short of high-profile support.
SAG-AFTRA has been trying to re-negotiate the Interactive Media Agreement, the terms of which were originally set in the mid-Nineties, and which dictates both the treatment and payment of voice actors working in the games industry.
"We decided to take the high road and approach negotiations reasonably"
The aim is to, "bring this long-standing agreement into the 21st Century," but progress has been slow. The first meeting - with companies including EA, Activision, Disney and Warner Bros. - took place on February 2 this year, but the, "polite and spirited back and forth," yielded no hard results. A second meeting, on June 23, also hit a wall.
The vote on whether to strike opened on September 16. It will close on October 4, but there is no shortage of support on Twitter.
SAG-AFTRA has four key demands - summarised here - relating to several areas of the profession. It wants stunt co-ordinators to be present at sessions that include motion and performance capture, and greater transparency on the role being offered and what the job will actually involve. It is also asking for "stunt pay" for "vocally stressful" roles, similar to the compensation screen actors receive for physically taxing roles.
"These proposals are completely without precedent in the entertainment industry and we believe they are reckless and ill-advised"
A sticking point may be its demands around residual payments for completed work. These royalty payments are standard practice in other forms of acting, but SAG-AFTRA contends that, "they've historically been extremely difficult to achieve in this contract... It is simply the idea that, if a video game is wildly successful, actors should share in its financial success." The proposal is that "a reasonable performance bonus" be paid when a game reaches 2 million copies (physical and digital) sold, then further bonuses at increments of 2 million up to a cap of 8 million copies.
"We looked at the 100 top-selling games of the past two years and found that of the games with sales numbers that would trigger a secondary payment under this proposal - the "blockbusters" - the penetration of union performers is nearly 100 percent," the organisation said. "That's why we positioned our 'ask' at 2 million copies - it's where most games start to turn a profit, and it's where all the union talent is found."
One of the potential issues is that SAG-AFTRA makes no distinction between game types, suggesting that bonuses for work on, say, a free-to-play PC game also be awarded under the same structure. As anyone working on such a project would know, 2 million downloads does not represent the same level of success as 2 million units sold at retail
"If we stand together, we can achieve our goals. Unity is our greatest strength"
SAG-AFTRA also addressed the demands issued by the game companies - the complete version can be found here - which it described as, "completely without precedent in the entertainment industry," and, "reckless and ill-advised."
The organisation has taken particular exception to the proposal of a $2,500 fine for being, "[inattentive] to the services for which [you] have been engaged," and a fine of between $50,000 and $100,000 related to agents declining to send their clients to certain auditions. The game companies also wish to exclude motion and performance capture work from the contract, so that they can use their own employees as substitutes.
"That's the package we have proposed. It's not loaded with any crazy demands. We decided to take the high road and approach negotiations reasonably, with principled requests based on contractual precedent and performer input, and then stick to our guns.