Rust creator: "I'd have done the same thing" on Mojang deal
Facepunch Studios founder Garry Newman shares his inisight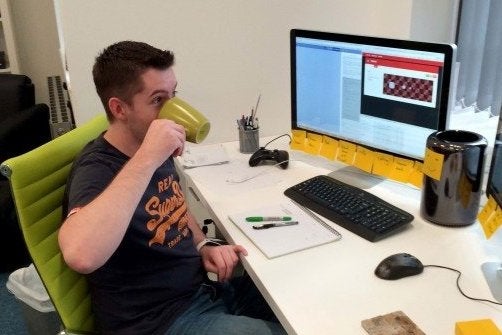 Garry's Mod and Rust creator Garry Newman has defended the sale of Mojang to Microsoft, saying he would have done the same thing.
"Long story short. I'd have done the same thing," the Facepunch Studios founder said in a personal blog.
"The money is enough to very much take care of all the staff. The game is in relatively safe hands. Mojang's legacy is as a huge success story instead of a one hit wonder. Everyone wins. Can you seriously say you'd have done it differently?"
He explained that time would be the judge on Microsoft's plans for the studio and Minecraft franchise but from a business perspective they'll want to continue its success. He also gave a developer's perspective on the responsibilities of running a studio, and created a handy infographic to make his point even clearer.
"Once you start hiring people your whole attitude changes. You're not just f**king about with your life anymore.. you're f**king about with other people's lives - and the lives of their families. You can't just sell out and f**k everyone over," he said.
"Companies like Blitz that go bust, don't pay people what they were owed, let 175 staff go, then started up under another name almost straight away. Those are the guys you don't want to be. I am sure more than the top guys at Mojang became very financially rich due to this deal and that's something that should be admired - not seen as a bad thing."