Rust reaches new peak concurrent user count seven years after debut
Surge of Twitch broadcasts also leads Facepunch Studios' title to one million viewers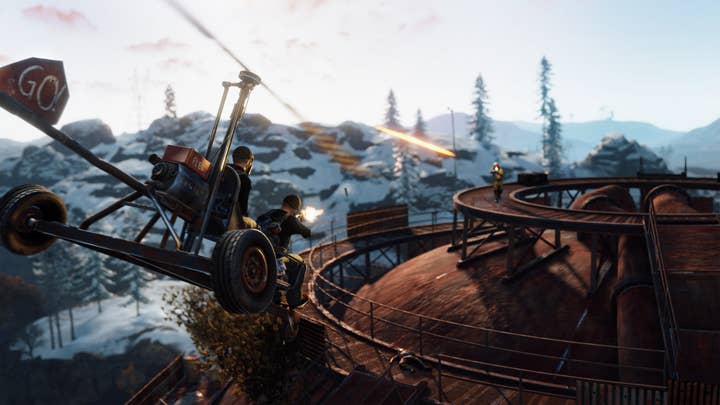 Long-running survival game Rust has reached new levels of popularity in recent months, despite first launching in 2013.
The game, developed by Facepunch Studios, arrived in Early Access seven years ago, before reaching full release in 2018.
Despite how long the game has been running, PCGamesN reports it has recently reached new heights in terms of both concurrent users and Twitch viewership.
SteamDB shows there were 134,483 people playing Rust simultaneously yesterday -- a new record for the game, and almost 10,000 more than the 125,000 it reached in April.
The pandemic has inevitably boosted the number of players with daily peak concurrent users ranging from 70,000 to 100,000 throughout 2020.
But PCGamesN reports a surge of big-name streamers -- such as Shroud and xQc -- dipping back into the game has also contributed.
As such, the game's total number of viewers on Twitch has risen dramatically, now past one million people. Prior to December 2020, it was more often less than 100,000.