Runic claims Torchlight assets stolen by Chinese developer
Armed Heroes Online dev defends inspiration for iOS title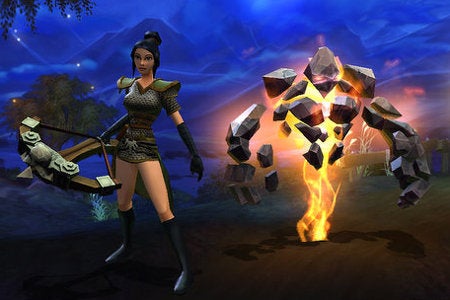 Torchlight developer Runic Games is claiming that assets, including art and sound, have been stolen from its game by Chinese developer EGLS.
EGLS has released iOS title Armed Heroes Online with assets that look very similar to those of console title Torchlight.
"All of the monster assets and every dungeon tileset, as well as voices, and most sound effects, are direct rips from Torchlight. We're having to contact Apple about it, so, just a heads up - this may not be available for long," wrote Runic's Travis Baldree on the Touch Arcade forums.
Serena Zhang of EGLS defended Armed Heroes Online, stating that while some of the company's team are influenced by games and movies that's a long way off "directly decoding or 'stealing' assets from other games."
Zhang suggested that both developers are influenced by Blizzard's World of Warcraft and WildTangent's Fate - a game that Runic's Baldree originally worked on.
"We guarantee that all of our models are made by us, and each mapping is drawn with our own hands," wrote Baldree.
"As mentioned at the very beginning, our team got inspirations from other brilliant games and movies, but had never straightly stole assets from Torchlight. What Travis Baldree said rudely depreciated the efforts our team had devoted into the game.
"We would love to submit any documents, files and other materials related to the game development to Apple to prove ourselves if Runic insists on that we 'wholesale stole most of the assets from Torchlight'"
Armed Heroes Online, released on July 9, is still available on the App Stores at the time of writing.