Rubin: I definitely want to do right by THQ Montreal
Promises company is committed to Canadian studio, even if "there may be empty seats"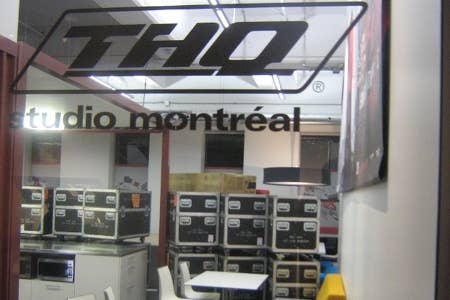 Newly appointed THQ president Jason Rubin has tried to shed some light on the company's plans for its Montreal studio.
The Montreal studio opened in 2010 with support from the Canadian government, and originally committed to hiring 400 people within five years. Rubin now admits that sticking to that plan might be more difficult given the company's financial situation.
"There may be empty seats," he told Joystiq, when asked about the 400 employee commitment.
"I'm not saying that we wouldn't fulfil our obligations," Rubin told us. "But assuming for a moment that we don't reach whatever our contractual obligations are, there are very specific clauses in the contract that say what would happen. And I've read the contract, I've gone over it, it was one of the things I did before starting. And there's nothing about the contract or our failing under that contract that would cause the company to fail."
The studio is currently home to Patrice Desilets' as yet unannounced project, and Homefront 2, which is being developed with Crytek.
"I think the decision needs to be made which projects we can do, what we can afford to do, and stick to it. Even though THQ Montreal's space may be bigger than what we need right now, there's nothing about that space that prevents us from succeeding," Rubin added.
"I love Montreal. I definitely wanna do right by Montreal, and I definitely wanna fill that studio. But having said that, if we fail to do that for any reason, that's not going to be a cause for failure for the company."
Back in 2010 Danny Bilson told GamesIndustry International the benefits of the Montreal location.
"There are actually two main reasons [for going to Montreal] - first of all it's a phenomenal digital development community. There are 2000-3000 game developers there that have been working in studios over the years, and they've been building out a really robust talent community there.
"Also their university system offers a lot of training in the digital arts, so the province has a world class community there and they're determined to grow it.
"And along with that comes a fantastic subsidy to make it more economically feasible for us - they're giving us thirty-seven and a half cents in every dollar of labour there, which is a huge win in the world of blockbuster games, which is what the core division of THQ is about.