Rovio loses its head of games
A Reuters report notes that Jami Laes has left and is planning to form his own start-up [UPDATE: David Byrne takes over for Jami]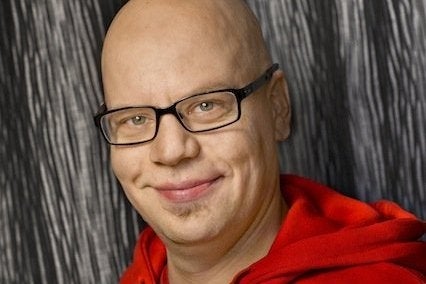 Update: A spokesperson for Rovio has now commented, "Jami had some personal projects he's decided to focus on and we wish him the best of luck with his endeavours." She noted that David Byrne is now leading the Games unit for Rovio.
Original story:
Angry Birds company Rovio has parted ways with its games chief Jami Laes, according to a report filed by Reuters. Laes, who oversaw Angry Birds and Bad Piggies, apparently is planning to launch his own start-up, but there was no explanation by Rovio yet. We've reached out to the company for comment.
Rovio had a round of layoffs leading to 110 jobs cut during December. The firm also said at the time that it would close its studio in Tampere, Finland and bring all of its operations back to its headquarters in Espoo. While Rovio has done well to leverage its Angry Birds franchise with cartoons and merchandising, it's clear that the company isn't firing on all cylinders like it once did. The mobile market has gotten increasingly competitive and Rovio has yet to enjoy another success on the level with Angry Birds.
Last summer, Rovio CEO Mikael Hed stepped down and was replaced by Pekka Rantala. Prior to the December layoffs Hed explained, "We have been building our team on assumptions of faster growth than have materialized. As a result, we announced today that we plan to simplify our organization around our three key businesses with the highest growth potential: games, media, and consumer products."