New CEO for Rovio as Mikael Hed steps aside
Pekka Rantala takes position as Hed moves to board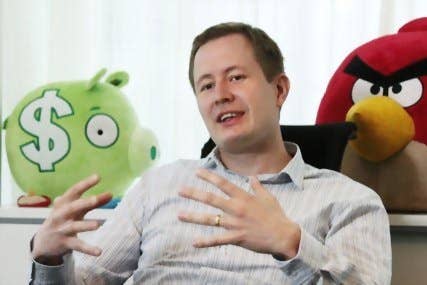 Mikael Hed is stepping down as the CEO of Rovio after five years, with Pekka Rantala being promoted to the position.
Hed will take a place on the board of directors at the Angry Birds owner, whilst also becoming chairman of the group's burgeoning movies and animation division - due to release the first full Angry Birds movie in 2016. Rovio has maintained for many years that it is much more than a games business, and the animation position is likely to be an influential one in coming years.
"It has been an amazing ride and in the coming months I will be very happy to pass the hoodie to Pekka Rantala, who will take Rovio to the next level," said Hed. "Pekka is known to be a great leader with experience building successful global consumer brands. I will continue to play an active role and will support Pekka in any way I can to ensure Rovio's continued success."
Most recently, Rantala has been the CEO of Hartwall, a Finnish beverage company. Before that he was MD of Fazer brands, after a long career in Nokia management. The switch will take place on January 1, 2015.