Rocksteady co-founders leaving studio
Sefton Hill and Jamie Walker will depart at the end of 2022 to start "new adventure together in games"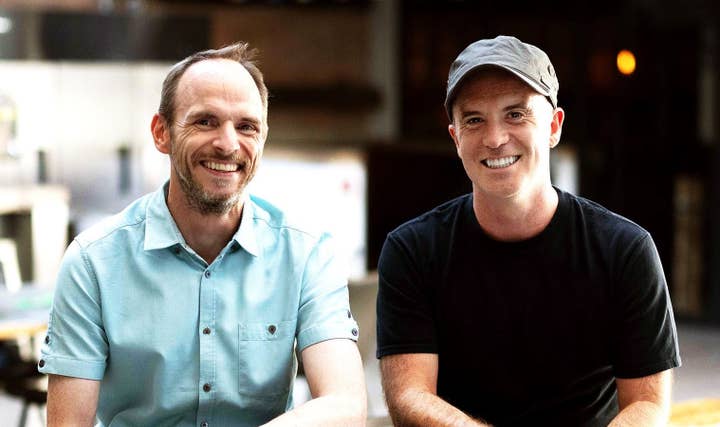 Rocksteady has announced that studio co-founders Sefton Hill and Jamie Walker are set to leave the studio at the end of the year.
The news was shared in an announcement by WB Games president David Haddad, who said that the pair will begin "a new adventure in gaming" together.
Following their departure, Rocksteady founding member and director of production Nathan Burlow will become studio director, and Darius Sadeghian will become studio production director.
Hill and Walker co-founded the company in 2004, which is best known for the Batman: Arkham game series, as well as the upcoming Suicide Squad: Kill the Justice League.
"Our decision to leave Rocksteady was emotional to say the least!" the pair said in a joint statement. "From the day we founded the company in 2004 all the way to today, Rocksteady has been our life and soul."
"Now with Suicide Squad in safe hands, and the team here stronger than ever, it's time to hand over the reins, and for us to start a new adventure together in games."
Burlow added: "Having worked with Jamie and Sefton as one of the founding members of the studio, I want to thank them for creating what I consider to be one of the best games development studios in the industry. It's been an absolute pleasure to work alongside them and I wish them all the very best in the future."
In 2018, a report from The Guardian unveiled a repeated pattern of misconduct at Rocksteady. Ten women at the studio co-signed a letter addressed to the studio heads that detailed poor treatment of women, sexual harassment and derogatory speech towards minorities, which allegedly went unaddressed.
Last month, former Rocksteady scriptwriter Kim MacAskill shared that the studio offered to pay her to resolve complaints from her tenure at the company, but refused to aplogise for any wrondoing.