Rockstar to bring Max Payne to iOS and Android
Rockstar follows GTA III success on mobile with Max Payne launch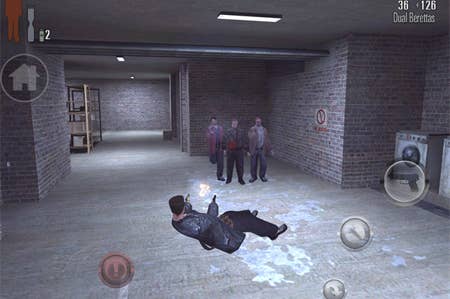 Rockstar Games, close to launch with Max Payne 3, has announced its intention to bring the original classic to mobile devices. This is the second game the studio has ported over to mobile devices, following the success of Grand Theft Auto III.
The new port will update the game substantially, offering an HD upgrade as well as controls adapted to touchscreens. Rockstar will also be adding their Social Club service, which has been utilized for most of Rockstar's titles since Grand Theft Auto IV.
Max Payne Mobile is set for launch on iPhone 3GS and higher, iPad devices and iTouch 4 platforms on April 12. Those running Android can expect the game to launch on April 26.
Max Payne 3 will launch on PC, Xbox 360 and PS3 just three weeks after on May 15.