Rockstar threatened with legal action over Red Dead 2's Pinkerton agents
Take-Two and Rockstar say use of Pinkerton and trademarks is protected under the First Amendment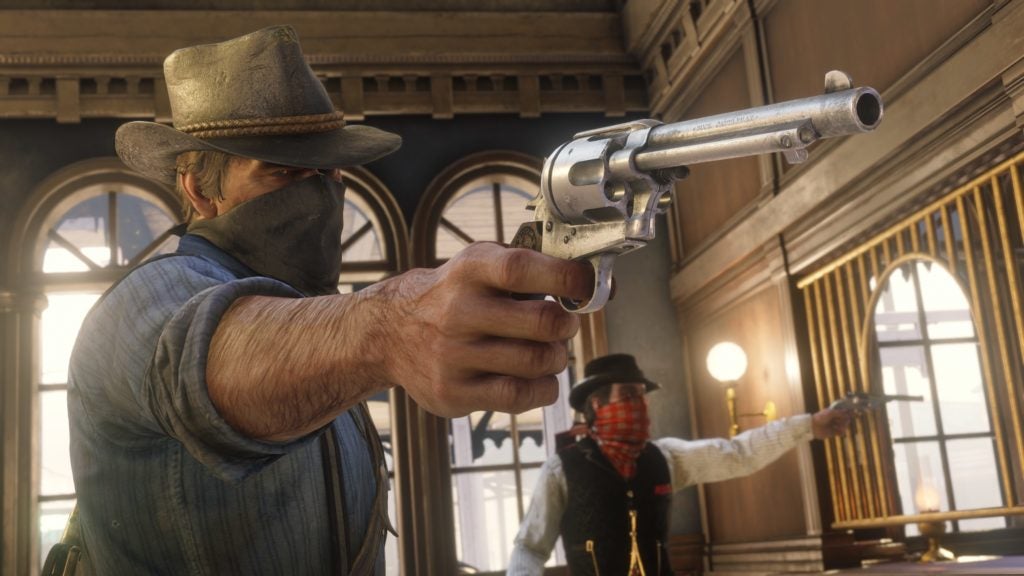 Pinkerton Consulting & Investigations is threatening legal action against Rockstar and Take-Two for its use of the Pinkerton Detective Agency in Red Dead Redemption 2.
According to legal documents obtained by The Blast, Pinkerton issued a cease and desist letter to Rockstar Games and Take-Two Interactive on December 13, 2018.
Pinkerton Consulting & Investigations' lineage stretches back 165 years, to an 1870s "agency [that] worked with law enforcement to apprehend famous criminals across the country."
The Pinkerton Detective Agency features in Red Dead Redemption 2's storyline, and Pinkerton is claiming that its trademarks were used without permission. It also alleges that Pinkerton agents "are used as villains, hunting the game's protagonists."
The documents state that Pinkerton would consider "a lump sum figure" as a settlement, to avoid a court case for trademark infringement.
However, Take-Two and Rockstar are seeking an injunction against Pinkerton. A legal document, which was filed with a New York District Court, acknowledged the references to the Pinkerton Detective Agency, but it argued that the references are covered by "well-established First Amendment principles that protect expressive work."
"Put simply, Defendants cannot use trademark law to own the past and prevent creators from including historical references to Pinkerton agents in depictions of the American West," the document stated.
Rockstar and Take-Two also asserted that the use of Pinkerton agents is "but one of a myriad of ways that Red Dead 2 accurately portrays the historical Nineteenth Century American landscape."
The document also revealed that, in addition to a cease and desist letter, Pinkerton Consulting & Investigation demanded an ongoing royalty for every copy of Red Dead Redemption 2 sold.
Take-Two and Rockstar have asked the court to dismiss the claims.