Rockstar: Lohan's GTA suit is "for publicity purposes"
Actress's claims dismissed in Rockstar court documents as "frivolous"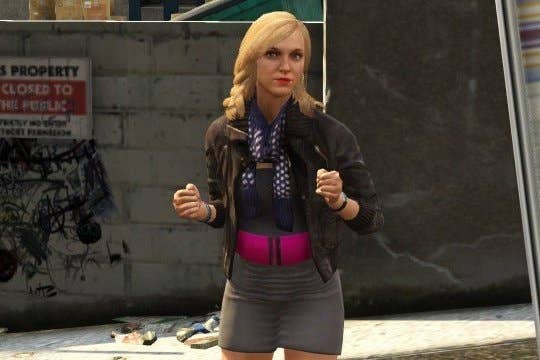 Rockstar has made a case for the defence in its lawsuit with the actress Lindsay Lohan, who has accused the Grand Theft Auto developer of using her likeness without permission.
According to the Associated Press, which acquired legal documents filed with a Manhattan court, Rockstar and Take-Two Interactive have argued that Lohan's case was, "filed for publicity purposes." The two companies described the suit as "frivolous", called for its dismissal, and for Lohan to cover their legal fees.
Proceedings started in July this year, when Lohan accused Rockstar of used her likeness, voice and even fashion sense without permission for a character in Grand Theft Auto V: specifically "Lacey Jonas", who Lohan called an "unequivocal" copy.
As we stated at the time, the Digital Media Law Project does not offer much hope for Lohan to be successful in her attempt.
"As a general matter, you will not be held liable for using someone's name or likeness in a creative, entertaining, or artistic work that is transformative, meaning that you add some substantial creative element over and above the mere depiction of the person.
"In other words, the First Amendment ordinarily protects you if you use someone's name or likeness to create something new that is recognizably your own, rather than something that just evokes and exploits the person's identity."