Roblox purchases digital avatar firm Loom.ai
The real-time animation startup will bring emotions and facial expressions to Roblox avatars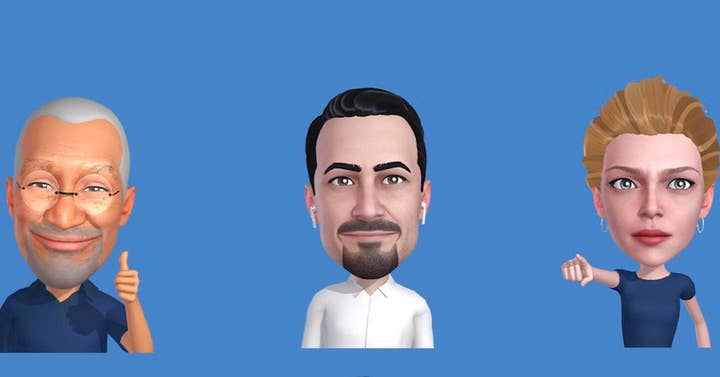 User-generated gaming platform Roblox announced the acquisition of Loom.ai for an undisclosed sum.
Loom.ai is a San Francisco-based startup founded by former LucasFilm and DreamWorks staff. Created in 2016, it specialises in real-time facial animation technology for 3D avatars.
With this purchase, Roblox wants to "accelerate the development of next-generation avatars," as Loom.ai's solutions aim at accurately replicating emotions and facial expressions. That means that Roblox players could interact with each other in-game in a "life-like, interactive way," Roblox said in its announcement.
The Californian company also gave the example of players watching an in-game concert and being able to actually see the facial expressions of the artist. Roblox has organised several virtual concerts this year, including One World: Together At Home, which it organised to raise awareness of COVID-19 relief efforts, and a Lil Nas X gig that attracted over 33 million people in November.
Loom.ai's co-founders Mahesh Ramasubramanian and Kiran Bhat said on the firm's website that they were "proud" to join Roblox and that being given the opportunity to build real-life facial expressions for millions of players is a "dream come true." They added that they will stop working on their current product during the first half of next year, and then pivot to "bringing [their] technology to life on Roblox."
David Baszucki, CEO of Roblox, commented: "We believe as people share experiences virtually, their avatars should have the ability to express a full range of emotions. Loom.ai will accelerate making human co-experiences more immersive and personal, adding world-class facial animation technology as part of Roblox's efforts to provide expressive emotive actions to avatars that will enable deeper connections for our community."
Facial animation tech firms have seen great success lately, with big companies investing in the technology. Bandai Namco recently invested $3 million in avatars creator Genies, and Epic this year acquired HyprSense and Cubic Motion.