Bandai Namco invests $3m in avatars creator Genies
The tech company is preparing to launch in Asia, with a new office in Tokyo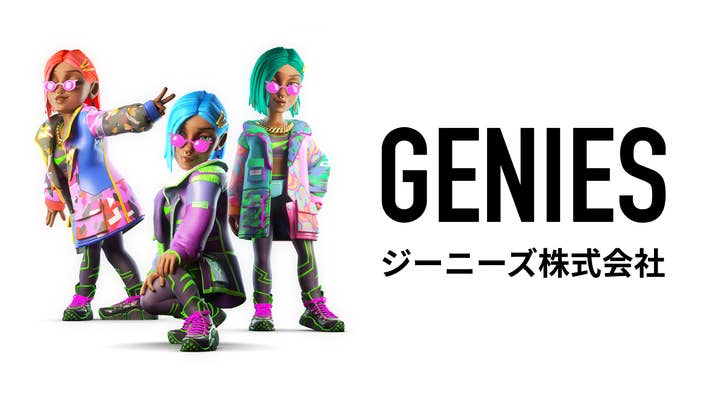 Bandai Namco invested $3 million in avatar technology company Genies.
The games firm CEO, Yasuo Miyakawa, will join the Genies team as director. The investment aims at expanding the brand across Asia as it opens a new office in Tokyo, Japan, and will also be used to grow its tech.
Genies was created in 2017, and specialises in avatar creation for use on various social networks, similar to Snapchat's Bitmoji. It's worked with several celebrities such as Shawn Mendes, Rihanna, or Justin Bieber. Over the years, it developed its services beyond this usage, creating 3D avatars as well as its own development kit, that was backed by partners such as Giphy and Gucci.
Miyakawa said the Genies IP presents "unlimited possibilities," adding that Bandai Namco is always on the lookout for "opportunities to leverage valuable IP."
Allison Sturges, Genies' director of Asia operations, commented: "Bandai Namco has been a foundational partner for us as we expand overseas, not only for their local support in Asia, but also for their global expertise in the gaming and toy industries.
"Given their historic ability to build renowned IP brands from the ground up, we couldn't be more excited to explore what we can do together for Genies IP, both in the digital and physical worlds. Opening our second office in Tokyo will only further our ability to establish a local presence in the Asian markets."