Roblox hires new CFO and CMO
Rick Silvestrini and Andrew Chmyz join gaming platform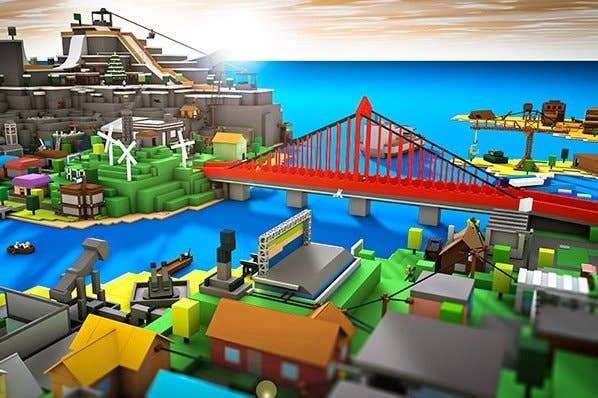 Game creation platform Roblox has announced the appointment of two new senior executives, and shared its plan to grow its team by at least 33 per cent over the next year.
GamesIndustry.biz spoke to the new hires, chief marketing and revenue Officer, Rick Silvestrini and chief financial officer, Andrew Chmyz about how the company was tackling 2015.
GI What attracted you to Roblox?
Rick Silvestrini
Roblox reminds me of YouTube around 2006 - a huge passionate creator community that's making real money, a large growing audience, and rapidly rising content quality. The scale is a bit different, but the mechanics are very similar. I'm excited to help empower the Roblox creator community and to introduce their games to millions of new players.
Andrew Chmyz
I've been fortunate to work in a lot of industries, some exciting and fun and some not so much. I am very excited about ROBLOX's product and vision. The product, a kid-focused, family-friendly gaming platform allows a lot of room for fun and creativity, which makes coming to work easy. The vision, bringing user-generated content to the gaming space (similar to the way YouTube transformed video) is big and inspirational, and I'm thrilled to be a part of it.
"Roblox reminds me of YouTube around 2006"

>
GIWhat do you see as Roblox's greatest competition, not just in the creative gaming space but for young people's time and attention?
Rick Silvestrini
Roblox is an active social gaming experience. Kids are building their own games and playing those games with their friends. We are part of a media revolution as entertainment becomes more participatory and is driven by individual creativity. So I like to think of competition as any passive entertainment form that doesn't encourage to kids to explore, to create, and to connect.
Andrew Chmyz
I have kids of my own. I understand the competition for their attention. Obviously Roblox competes with other creative gaming platforms, but the larger vision for us is to compete on a much broader scale. We measure our hours of engagement against such companies as Lego. Not the Lego internet presence, but LEGO, the toy. We are hoping to build a brand that competes at that level.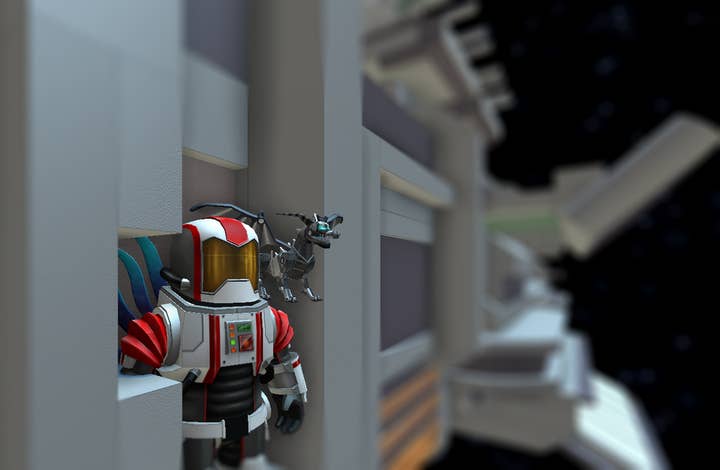 GI How do you make sure you beat that competition?
Rick Silvestrini
Everywhere you look, creative social platforms are winning. YouTube, Minecraft, even Kickstarter are all empowering people to turn their ideas into reality. Their creations are then attracting highly engaged communities. Our job is to support our developers, who are primarily kids, to unleash their own creativity. If we're the best platform for developers to build a game, to attract an audience, and ultimately to monetize, then everybody wins.
Andrew Chmyz
Kids have so much at their fingertips, and to capture their attention requires succeeding on so many levels. Is your product interesting? Fast? Does it incorporate social play? Is it always available across multiple devices? Most of all, is it fun? I'm a big believer that the ultimate solution to creating the most fun platform is user-generated content.
It isn't Roblox's mission to create the greatest game. We are here to enable independent developers, many of which are and will be kids, to experiment and develop the most fun games imaginable. Once you accept that vision, it becomes clear that your focus needs to be on the platform. It is the tools, the publishing infrastructure, and the rewards technology you develop that will ensure your success.
"It isn't Roblox's mission to create the greatest game"

>
GI What will the planned increase in headcount actually mean for ROBLOX? Where will those new hires be focused?
Rick Silvestrini
Increasing headcount by a third is no small task. And with our growth rate, we have needs across all departments of the company. But the bulk of our hires will be engineering and product focused. We have an incredibly ambitious roadmap. In 2015, we'll focus on making it easier to play games with friends, on improving our mobile offering, and on adding advanced tools for developers.
Andrew Chmyz
I'd love to say they are all going into the finance team. Alas, it isn't so. We have incredible ideas on the drawing board that extend and enrich our platform. The increased headcount will primarily go toward turning those ideas into reality -- more ways to play Roblox, more tools to build better games, more options for social play and even social building, better physics, etc. The list is long. The focus is on top engineering and product management talent.
GI Rick, how important are services like YouTube in terms of marketing to young people today, and what has your experience there taught you that you can apply to Roblox?
Rick Silvestrini
YouTube is one of the most important channels for youth marketers today. But because of innovations like TrueView video as (aka skippable video ads) advertisers can't just buy their way to popularity or exposure on YouTube. You actually have to make great content that users want to watch, and it helps to participate authentically in the platform.
Young people don't trust traditional media, but they trust YouTube stars because of their honesty, accessibility, and relatability. So I approach all our communications similarly, how can we provide additional content that serves our community and their interests.