Robert Bowling opens new studio, Robotoki
Ex-Infinity Ward creative strategist wants to build developer-friendly studio with cross-platform focus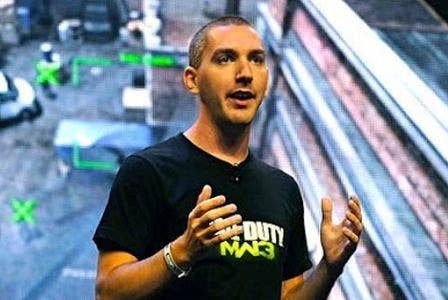 Former Call of Duty creative strategist Robert Bowling has opened a new development studio, Game Informer reports.
The new company, Robotoki, will be completely self-funded, and Bowling insists that the protection of the company's autonomy will be vital when choosing publishing partners.
"We are focused on our team first and everything else second, because I believe as an industry we have a lot to learn on how to treat talent," he said.
"I wanted to create an environment where the creative vision holders held complete control over their work and could guide and maintain it from concept to execution."
Bowling left Infinity Ward and Activision at the end of March. He was an employee of Infinity Ward throughout the acrimonious departure of Jason West and Vincent Zampella, and the many changes to the development of the Call of Duty franchise.
Robotoki's first game will be targeted at console, PC and mobile devices. Bowling wants to focus on world creation first, in order to develop experiences that "transcend platforms and genres."
"However, how they experience the world is unique to their device," he added. "The mobile / tablet experience should not mimic the console or PC experience - it should be additive to it, not supplemental.
"Our focus is creating an experience that is no longer strictly single player, strictly co-op, or strictly multiplayer, but adapting the strengths of each of these into a unique experience that is fuelled by the actions and contributions in each."
Robotoki is actively seeking applications for its first project.