Riot Games suing NetEase, claims Hyper Front copies Valorant
League of Legends firm seeks to shut down mobile shooter and requests "substantial" damages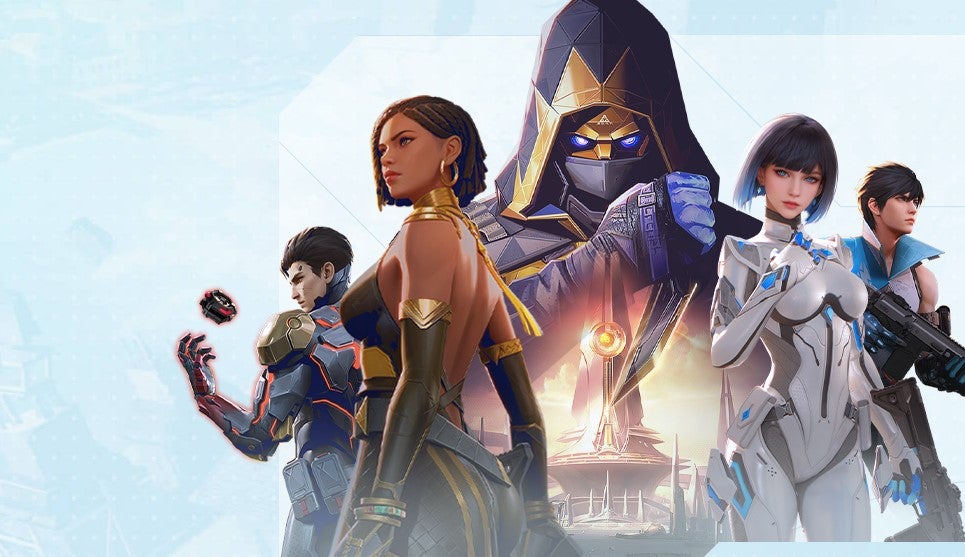 Sign up for the GI Daily here to get the biggest news straight to your inbox
Riot Games has filed multiple lawsuits against Chinese publisher NetEase, alleging that its mobile shooter Hyper Front infringes on the copyright of its own title, Valorant.
Polygon reports Riot has filed suits in the UK, Germany, Brazil and Singapore, all of which focus on similarities between the two titles when it comes to characters, maps, weapons, weapon skins and even weapon statistics.
Valorant was originally announced in October 2019 as Project A, entered a closed beta in April 2020, before launching on PC in June 2020. In June 2021, Riot Games announced it was developing a mobile version of Valorant.
In its filing, shared by Polygon, Riot Games claims that development of Hyper Front began in March 2020, that the game entered an open beta in August 2021 as Project M, with the full game launched in January 2022.
Riot Games has previously issued complaints to NetEase about similarities between the game, giving the example of Valorant's hero Omen and Hyper Front's Nemesis.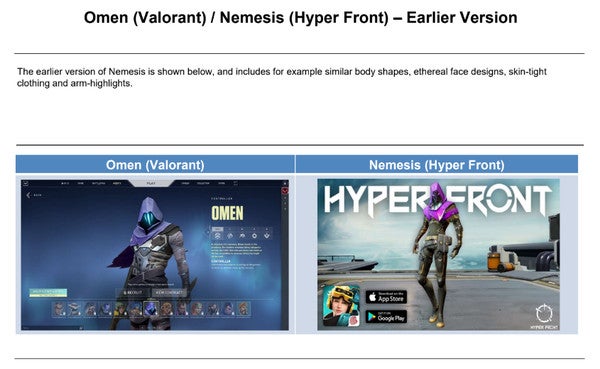 NetEase addressed these complaints, including redesigning this character, but Riot Games still believes the Hyper Front hero – as well as many other aspects of the game – still infringe on its rights.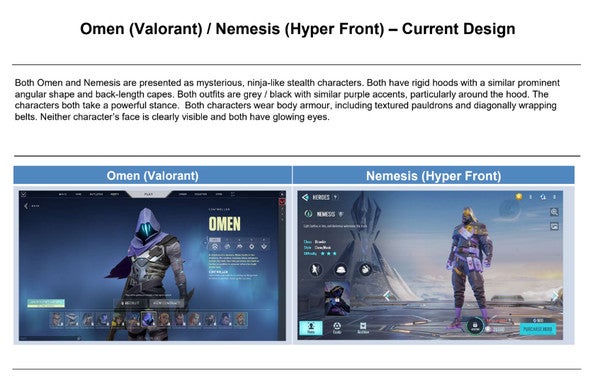 Speaking to Polygon, Riot Games lawyer Dan Nabel said: "All of our creative choices are mirrored in NetEase's game. We don't think that changing the colour of a character ability or slightly modifying the visual appearance changes the fact that it's copyright infringement."
GamesIndustry.biz reached out to NetEase. The company declined to comment on legal matters.
Riot is calling on the courts to order the shutdown of Hyper Front and requesting "substantial" damages, although the company did not specify a figure.
Riot Games is currently engaged in another ongoing legal battle over copyright infringement, having repeatedly attempted to sue China-based developer Moonton Technology. The company claims Moonton's title Mobile Legends: Bang Bang is a copy of Riot's flagship title League of Legends.
The latest lawsuit was dismissed by a US court last month, which ruled that the dispute should be settled in China.