RIM delays BlackBerry 10, axes 5000 jobs
Troubled mobile company takes action following $518 million first-quarter loss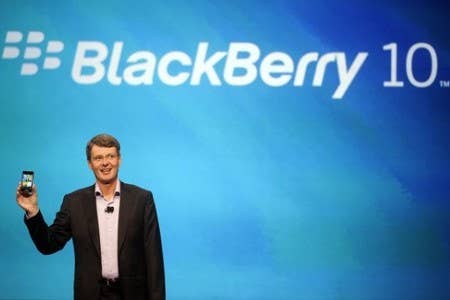 Research In Motion has delayed the launch of BlackBerry 10 and revealed plans to axe 5000 jobs from its global workforce by the end of fiscal 2013.
BlackBerry 10, which will have a stronger gaming focus, was expected to launch this year, but RIM CEO Thorsten Heins has pushed it back to the first quarter of next year due to quality concerns.
"RIM's development teams are relentlessly focussed on ensuring the quality and reliability of the platform and I will not compromise the product by delivering it before it is ready," he said in a statement.
"I am confident that the first BlackBerry 10 smartphones will provide a ground-breaking next generation smartphone user experience."
The company will also cut 5000 jobs by the end of fiscal year 2013 as part of a comprehensive cost-saving and restructuring programme meant to drive at least $1 billion in operational savings.
Both announcements arrived in the wake of the company's first-quarter earnings, which showed a net loss of $518 million and a 33 per cent year-on-year revenue slump.
"I am not satisfied with these results and continue to work aggressively with all areas of the organisation and the board to implement meaningful changes to address the challenges, including a thoughtful realignment of resources and honing of focus within the company on areas that have the greatest opportunities," Heins added.
RIM is one of many mobile companies to lose its grip on the market following the meteoric rise of Apple's iphone. Earlier this month, Nokia announced plans to axe a further 10,000 jobs in an effort to reduce costs.