Rezzed's Leftfield Collection line-up revealed
PC and indies show will feature Gone Home, Full Mojo Rampage and more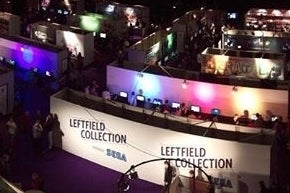 The Fullbright Company's Gone Home, Matt Glanville's Luminesca and Apotheon from Alientrap Games are just some of the games selected for this year's Leftfield Collection at PC and indie gaming event Rezzed.
"The Leftfield Collection is an opportunity for talented indie developers to exhibit their games at a huge public game show in a way that is usually reserved for big-name developers and publishers," said Leftfield Collection curator David Hayward.
"The selection of games we have for visitors to play reflects the incredible depth and range of imagination at work in indie game development. The selection process was a real pleasure."
The full list of titles that have been selected for this year's collection is below, and for the first time includes a small number of mobile and tablet games.
Apotheon - Alientrap Games
Ending - Aaron Steed
Ether One - White Paper Games
Full Mojo Rampage - Over the Top Games
Gone Home - The Fullbright Company
Gun Monkeys - Size Five Games
Hacker, the movie hacker simulation game - Liam Fogerty
icefishing v - Nathan Gallardo
Luminesca - Matt Glanville
Morphopolis - Micro Macro Games
Reus - Abbey Games
Silhouette - Manikin Games
Sneaksneak - Frambosa
That Dragon, Cancer - Josh Larson
Trash TV - Lawrie Russell
Undercurrent - Balls Deep Productions
Helix - Michael Bough
Out There - Mi-Clos Studio
RYMDKAPSEL - grapefrukt games
Stickets - Harry Lee
Rezzed takes place at The NEC, Birmingham, on from June 22, and tickets and more details are available at the official site.