Rezzed 2013 tickets go on sale
"Represents an ideal opportunity for both large publishers and indie developers"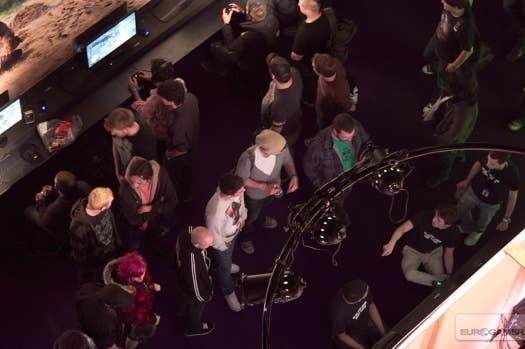 Tickets for Rezzed, the PC gaming show from the team behind the Eurogamer Expo, go on sale today. A new venue will offer 10,000 gamers the chance to go hands-on with new titles and see talks from the industry's leading game designers.
"Rezzed 2012 was a wonderful mix of high-profile, big-budget titles and quirky indie games, which helped foster an incredible atmosphere. We were delighted to enable UK gamers to get hands-on for the first time with blockbusters such as Borderlands 2 while also acting as a springboard for indie games such as Hotline Miami," said Gamer Network CEO Rupert Loman.
"The NEC in Birmingham allows us to replicate this success while enabling an extra 6,000 gamers to attend the event."
Ragnar Tornquist and Chris Avellone are just some of the confirmed names for the show's developer sessions, and SEGA and GetGames are the first exhibitors to be announced. Meanwhile indie fans can check out the Eurogamer.net and Rock, Paper, Shotgun curated Leftfield Collection.
"The PC and indie games markets have continued to blossom over the last 12 months," added events director David Lilley.
"Rezzed represents an ideal opportunity for both large publishers and indie developers to showcase their latest works to 10,000 hardcore PC and indie gamers."
The show takes place June 22 and 23 at The NEC, Birmingham. Tickets and more details about the event can be found at the official site.