Revenue expected to double this year for augmented and mixed reality
Virtual reality revenue will fall behind AR/MR by 2021, says SuperData
Augmented and mixed reality revenue will more than double to $3.2 billion this year, and is expected to exceed virtual reality by 2021.
According to the latest report from market intelligence firm SuperData, consumer VR revenue will reach $4.5 billion this year, and $19 billion by 2021.
Consumer AR/MR revenue meanwhile will grow slightly slower, eventually surpassing VR with the increased access to smartphone software and high-end devices like Magic Leap and Microsoft Hololens.
Mobile AR is predicted to be the primary driver of revenue for the next three years, earning twice as much as AR and MR headsets which will likely remain prohibitively expensive for general consumer audiences for some time.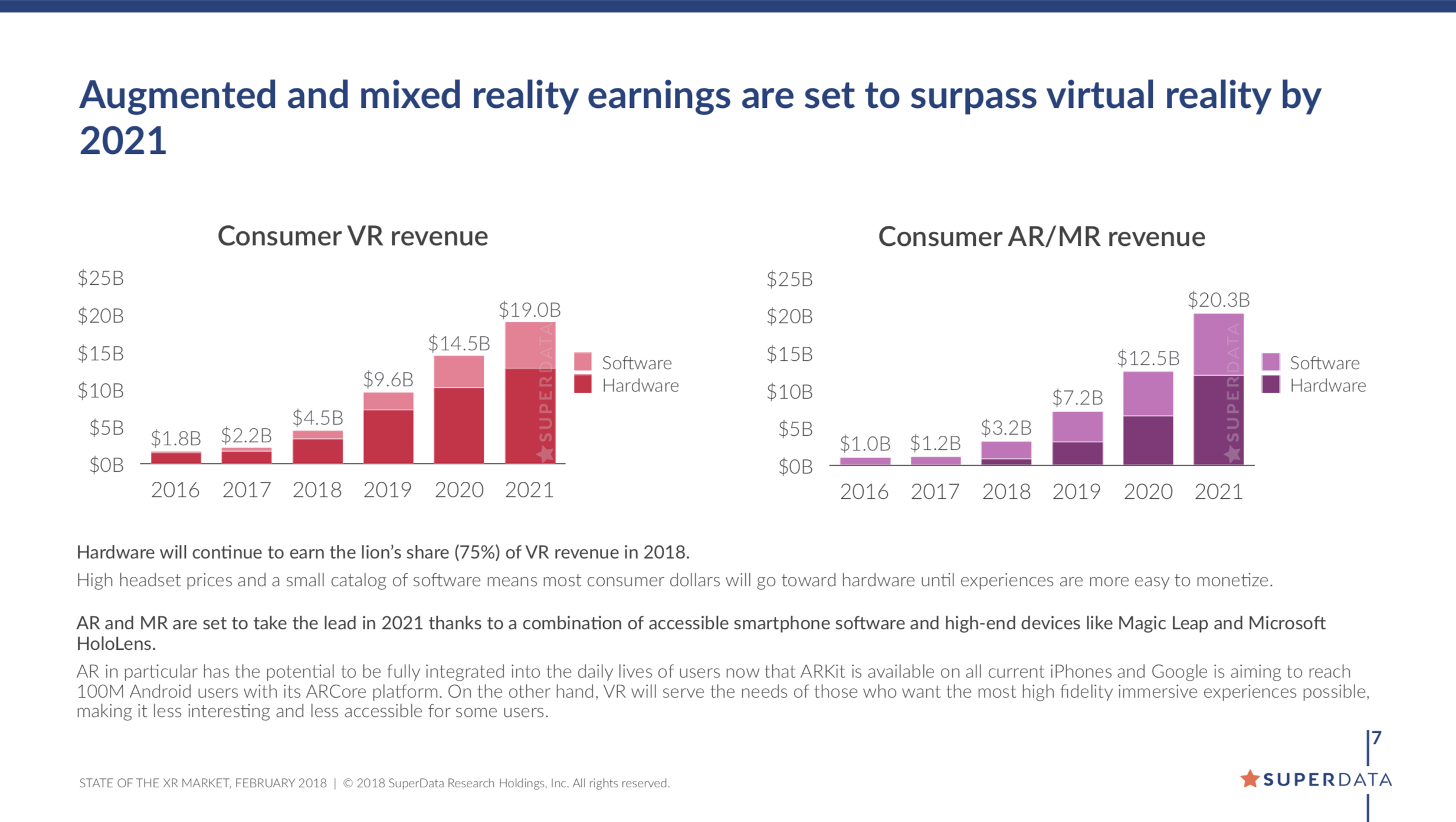 VR consumer software reached $554 million revenue last year, with games accounting for 55 per cent, a trend that is expected to continue in 2018.
Despite the weaker performance of Doom VFR, top earners like Fallout 4 VR on PC, and Skyrim VR on PlayStation 4 put Bethesda out front in 2017; other strong performers across both platforms included Superhot VR and Job Simulator.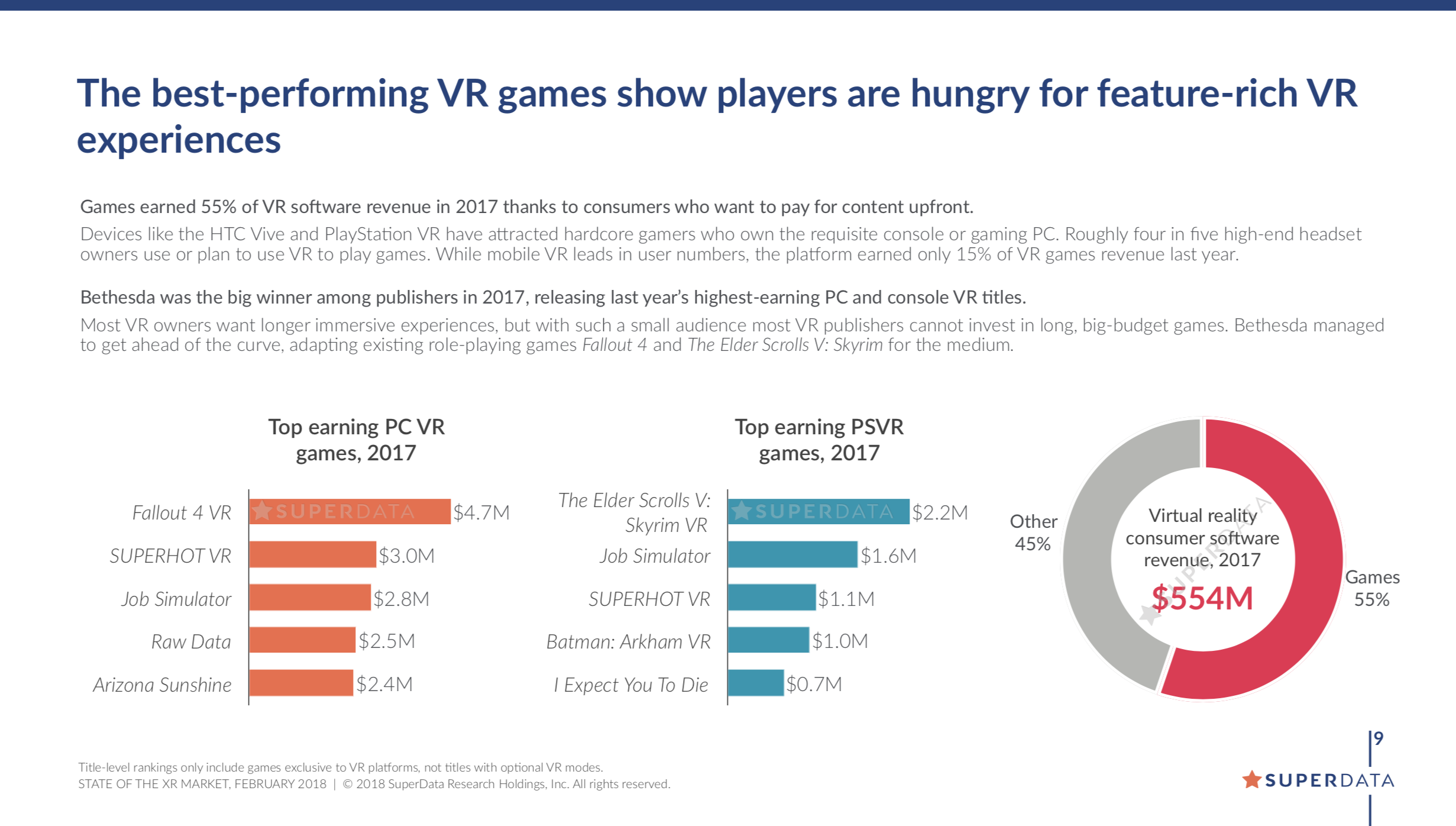 While consumers are willing to pay money for games, there is a reluctance to spend on content like VR videos.
"Non-gaming entertainment will need to rely more on advertising than direct revenue to make money," said SuperData.
Of the $1.9 billion investment in immersive technology predicted this year, augmented and mixed realities are expected to account for $1.4 billion.
"The proliferation of mobile AR solutions and the development of compelling MR technology is becoming a more interesting proposition to investors as VR goes through its gap of disappointment," said SuperData.
Educational companies and institutions make up nearly half of VRs' "enterprise users", but the sector remains remains under-served with a content supply of 34 per cent compared to an industry demand of 46 per cent.
Meanwhile companies with high spending power -- such as Walmart and Lowes -- are willing to invest in safer training applications that could cut costs.