Revealed: The finalists for the 2022 Canada Best Places To Work Awards
The winners will be revealed next Tuesday (October 18th)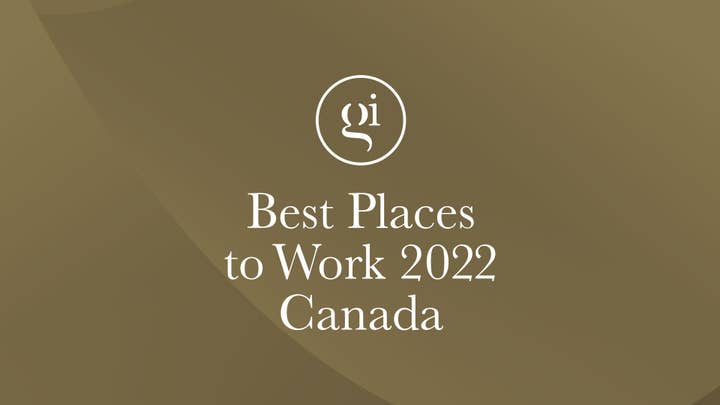 The finalists for the 2022 Best Places To Work Awards Canada have been revealed.
Electronic Arts and Relic Entertainment have been nominated in four categories, while Behaviour Interactive has picked up three nominations.
These are the finalists for our Special Awards only, which are for excellence in specific areas. The winners of these awards, plus the main Best Places badge winners, will be revealed on Tuesday, October 18th during a digital awards presentation (airs 2pm Montreal time).
Our special categories are designed to highlight excellent work from companies in areas such as climate change, supporting charities, ensuring a healthy workforce, encouraging diversity and working with education. We also have an award to highlight the Canada games industry's Best Boss, which was last year won by Relic's Heidi Eaves.
In total, over 50 Canada games companies took part in the awards, and each one had a chance to win one of these special prizes. For details on how the awards are judged, click here.
The Best Places To Work Awards Canada is in partnership with MEGAMIGS and La Guilde du jeu vidéo du Québec.
Here are the finalists for the 2022 Awards:
The Corporate Social Responsibility Award
Behaviour Interactive
Electronic Arts
Gameloft Montreal
Hyper Hippo
Virtuos
The Health and Wellbeing Award
Compulsion Games
Electronic Arts
Inflexion Games
Kano
Relic Entertainment
The Environmental Award
Behaviour Interactive
EA Motive
Gearbox Québec
Relic Entertainment
Virtuos

The Education Award
Amber
Behaviour Interactive
Blackbird Interactive
Manavoid
Relic Entertainment
The DEI Award
Affordance Studios
EA Motive
Inflexion Games
Relic Entertainment
Timbre
Canada Best Boss
Casey Hudson, Humanoid
Heather Price, This Game Studio
Jean-Sylvain Sormany, Snowed In Studio
Marc Beaudet, Turbulent
Rémi Racine, Behaviour Interactive
Sarah MacKay, Hyper Hippo