Retro games return to the GI Summer Party
Event is co-hosted by Lighthouse Games, Amiqus and Renaissance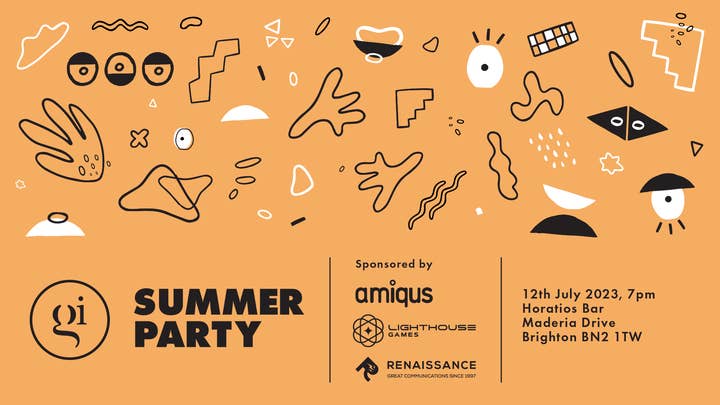 [Please note: The GI Summer Party 2023 has now sold out]
A selection of top retro games will once again be coming to the GamesIndustry.biz Summer Party next month.
Back by popular demand, we introduced retro games as part of last year's party, which was held to celebrate 20 years of GamesIndustry.biz.
This year's event takes place on July 12th at Horatio's Bar on Brighton Pier, and there are just a few tickets remaining. It kicks off from 7pm and runs until midnight, and tickets include two drinks and fish and chips.
The event is co-hosted by Amiqus, Lighthouse Games and Renaissance.
"Lighthouse Games is delighted to be partnering with the Gamesindustry.biz Summer Party this year during Develop," said Annie Clare, HR Director at Lighthouse Games.
"These events are essential to unite our industry and celebrate the incredible talent we have within it. We are looking forward to seeing everyone there and thanks to Gamesindustry for hosting such a great night,"
Amiqus business manager Liz Prince added: "Develop:Brighton is a must-attend event for Amiqus and many others in the games industry, one we look forward to each year," says Liz Prince, Business Manager at Amiqus
"It's a brilliant opportunity to come together, reconnect and forge new relationships. What better way to do business than on Brighton's seafront, hopefully in the sunshine?! There's plenty of time to network after hours too, and we're delighted to once again support the GI.biz Summer Party in 2023. It's a great, informal celebration of the UK's games industry and we hope to see you there!"
Finally, Renaissance boss Stefano Petrullo commented: "Meeting people in real life is quintessential for our job. Renaissance is proud to co-host the GI Summer Party, meeting old friends and making new ones on the beautiful Brighton pier."
Note: This is not the same event as Develop:Brighton or the Develop: Star Awards. So tickets to those two lovely events will not get you access to this one.