Respawn's TitanFall to hit Xbox One, PC
Game Informer leaks Microsoft console exclusivity, other details of upcoming shooter from Call of Duty creators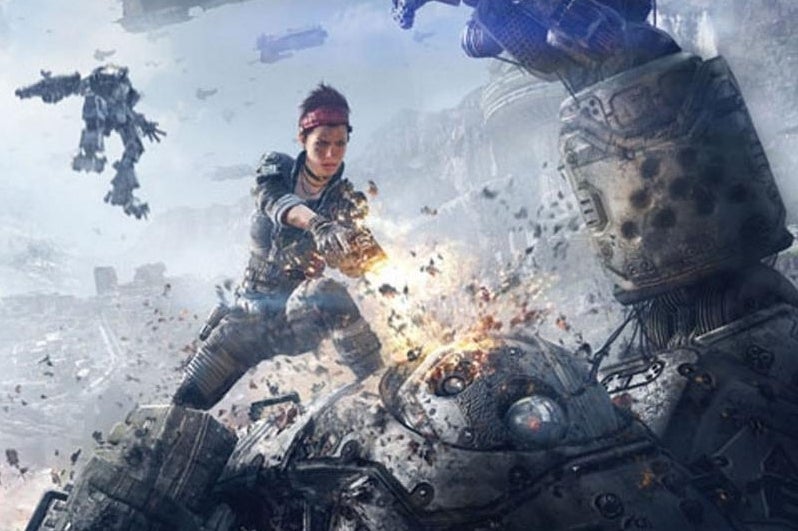 It wouldn't be E3 without some news leaking early, and this year's accidental announcement is a big one. According to NeoGAF poster Cartman86, the Google Play store delivered the July issue of Game Informer to subscribers early, complete with a cover feature revealing Respawn Entertainment's first game, TitanFall.
According to the Game Informer feature, TitanFall will be appearing only on the PC and Microsoft consoles. Respawn is developing the Xbox One and PC versions, with an external studio handling the Xbox 360 version. The game is set for a spring 2014 release, and will be a first-person shooter where players can either take the battlefield on foot or in giant combat mechs called Titans.
Respawn chose to develop the game using a modified version of Valve's Source engine, saying that creating its own engine from scratch would have taken too much time. In other tech matters, the feature says that Respawn will use Microsoft's Xbox One cloud computing service for dedicated servers, as well as physics and AI calculations.
A number of other NeoGAF users reported being able to purchase the magazine from the Google Play store and corroborated the original report. Shortly after the original posting, Game Informer executive editor Andew Reiner tweeted, "Today was supposed to be the beginning of a nice vacation before E3."
TitanFall may not be the only highly anticipated shooter in Microsoft's corner for the next-gen console wars. As revealed last year, the contract Bungie signed with Activision for the Destiny franchise calls for the franchise to debut on the Xbox 360 and possibly its successor this fall, with a PlayStation 4 edition not launching until fall of 2014 at the earliest. That agreement was signed in April of 2010.