Resident Evil 4 Remake launch 29% bigger than the GameCube original | UK Boxed Charts
Boxed sales bigger than 2020's Resident Evil 3 remake, but below 2021's Resident Evil Village and 2019's Resident Evil 2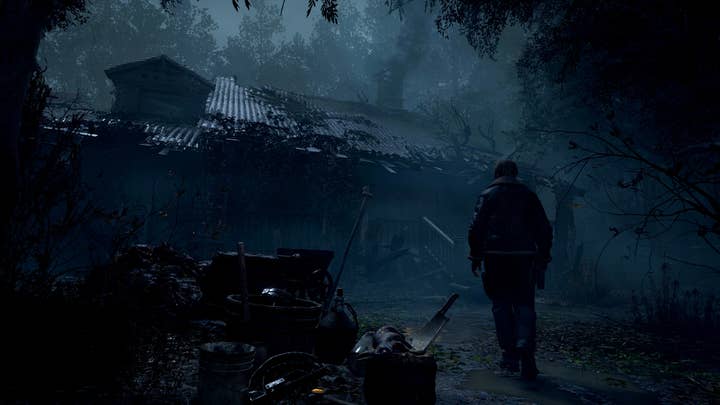 The remake of Resident Evil 4 is the eighth biggest Resident Evil boxed launch in the UK, beating week one sales of the GameCube original.
Sales are 29% higher for the remake compared to the original, which launched in the UK in March 2005. Of course, the GameCube Resident Evil 4 was only released on one platform, and not a particular popular one, either. However, 100% of its sales were physical, whereas this remake will have substantial digital sales (download data is not included in this report, and will be available later in the week).
Resident Evil 4 did eventually release on more popular platforms, namely PS2 in November 2005 and Wii in July 2007, but both launches were slightly below the GameCube original.
Compared to more recent titles, the Resident Evil 4 remake's sales are 23% lower than 2021's Resident Evil Village, and 38% lower than the 2019 Resident Evil 2 remake. However, it did beat the sales of the 2020 Resident Evil 3 remake (also by 38%).
Out of the three remakes released since 2019, Resident Evil 4 is the only one to outsell the launch of its original.
It's the second horror remake to arrive this year after EA's Dead Space in January. Resident Evil 4 remake's launch was 250% bigger than the Dead Space remake.
73% of Resident Evil 4's boxed sales were on PS5, 14% on the Xbox consoles, and 13% on PS4. These splits will likely not be as extreme when the digital data comes in, as Xbox tends to have a stronger digital share vs physical.
Although Resident Evil 4 carried a lower RRP than other recent releases (£60), the fancy £250 collector's edition means that the average selling price for the game was £62 -- making it the highest priced Resident Evil release so far.
Hogwarts Legacy holds No.2, despite a 31% drop in sales week-on-week, narrowly ahead of FIFA 23, which saw sales rise 11%. Last week's No.1, WWE 2K 23, drops to No.4 after a respectable 58% drop in sales.
New activity and DLC around Call of Duty: Modern Warfare 2 has boosted sales of that game. The shooter jumps two place to No.6 after a 40% sales increase week-on-week.
Super Mario Odyssey continues to do well on the back of the new Nintendo Switch bundle. The hit platform game is at No.7 this week after a 16% rise in sales. Expect the game to linger around the Top Ten as the Super Mario Bros movie launches next week.
Another platform game speeding up the charts is Sonic Frontiers from Sega, which was heavily promoted this week. Sales are up 217% and the game re-enters the charts at No.16.
There was one new game in the charts this week, the catchily titled Atelier Ryza 3: Alchemist of the End & the Secret Key debuts at No.32.
Here is the GfK UK Boxed Top Ten for the week ending March 25, 2023:
| Last Week | This Week | Title |
| --- | --- | --- |
| New Entry | 1 | Resident Evil 4 Remake |
| 2 | 2 | Hogwarts Legacy |
| 3 | 3 | FIFA 23 |
| 1 | 4 | WWE 2K23 |
| 4 | 5 | Mario Kart 8 Deluxe |
| 8 | 6 | Call of Duty: Modern Warfare 2 |
| 9 | 7 | Sper Mario Odyssey |
| 6 | 8 | God of War Ragnarok |
| 11 | 9 | Grand Theft Auto 5 |
| 7 | 10 | Minecraft (Switch Edition) |