Reshuffle at Future's Edge
New games editor for magazine and editor for Edge-Online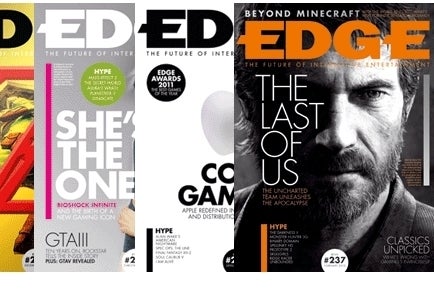 Future Publishing's Edge magazine has a new games editor in Nathan Brown, while its online arm Edge-Online has a new editor in Neil Long.
"Appointing someone of Neil's experience and background shows how serious we are in establishing Edge-Online as a key resource of the global games industry," said publisher Richard Keith.
"With Neil's leadership we will be continuing to improve the site, offering unrivalled insight into how games and made and the people that make them."
Before joining Future in 2008 Long was editor of MCV. In his time at Future he has worked on projects like the iGamer relaunch and Official Nintendo Magazine.
Brown joined Future Publishing December 2010, and was previously online editor for Edge.
"Nathan moving to games editor means we can cement our multi-channel approach within the team, delivering our high quality content to wherever our audience is at any particular time."
The move also means a change for Future's Andy Hartup, who becomes editor, special projects - mobile and free-to-play.