Report: Mobile to become gaming's biggest market by 2015
42% YoY rise in sector value will see it take console's crown, says Newzoo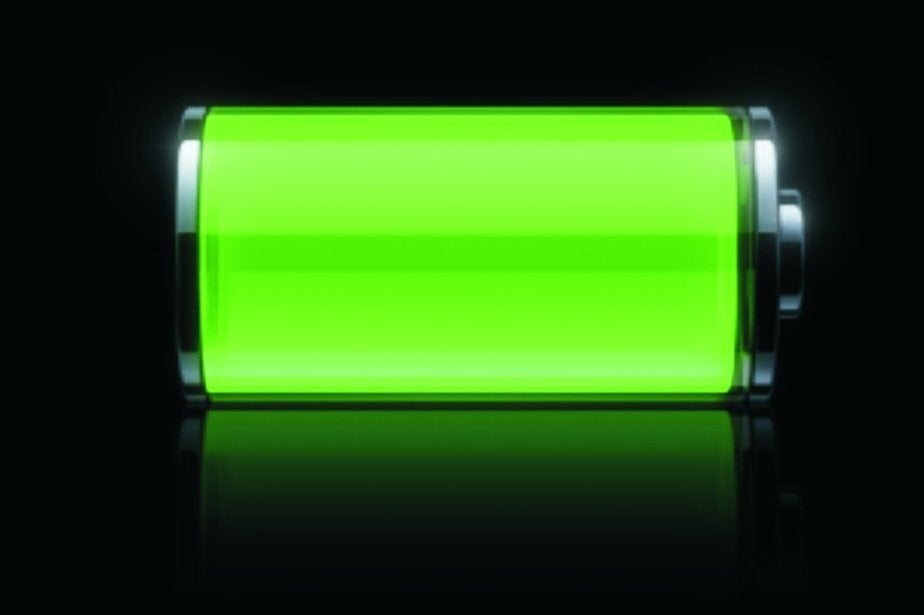 A new report has named 2015 as the year in which the value of the mobile games market will exceed that of consoles, making it the industry's most lucrative sector.
The Quarterly Global Games Market Update, from Newzoo, pins the total estimated value of mobile games at $25 billion for the year, a huge leap of 42 per cent from the total value in 2013. That rise, the company believes, is not only thanks to the sudden rush of revenues from vast developing markets like India, but also the continuing performance of markets like North America and Asia, which some had predicted to have reached saturation point.
"With the public release of these new forecasts, Newzoo is deliberately countering the sentiment aired in recent months that the mobile gaming market is becoming saturated in mature Western markets, especially the US," said analyst Vincent van Deelen in a note accompanying the research.
"This is simply not the case. We are also emphasizing that the recent results of individual high profile companies such as Rovio, King, DeNA and GREE are not necessarily indicative of the state of the mobile market as a whole. It is not in our interest to inflate market figures, but the hard facts have forced us to adjust our estimates upward. We have maintained our year-on-year growth rates toward 2017, ultimately leading to a $40Bn+ market in 2017."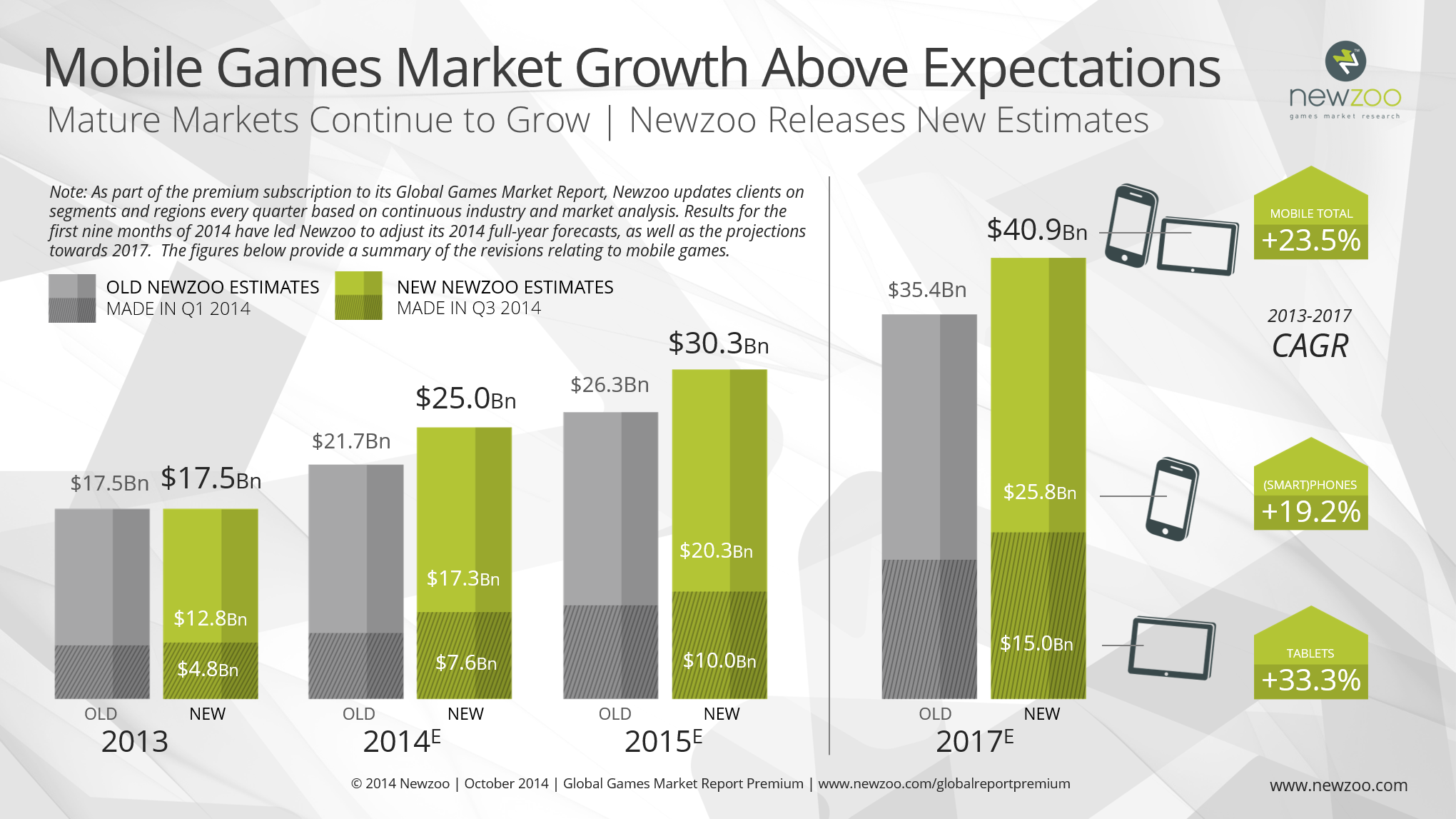 With its combination of both organic and cannibalistic market growth, mobile continues to represent both threats and opportunities to more traditional retail avenues. Whilst many publishers are making headway into mobile markets with separate publishing arms, acquisitions and companion apps, revenues for mobile's biggest players are already dwarfing their console and handheld counterparts. Apple's gaming revenues alone, for example, are predicted to total somewhere in the region of $4 billion for 2014 - somewhere around double that forecast for Nintendo.
For now, Apple remains the top dog in terms of mobile gaming income, edging out a predicted revenue total of $3 billion dollars for Google Play in 2014. That, says Newzoo's Peter Warman, is down to the edge provided by the company's tablet portfolio.
"In mature Western markets, we see the battle between iOS and Android shifting toward tablets," said the Newzoo CEO. "In most of these countries, including the US, Android smartphones gross more revenues than the iPhone, but the iPad keeps iOS ahead in overall mobile game spending. Android tablets seem to be in the same position its smartphones were in 4 years ago: fragmented in terms of device specs and a lower share of game and average spending. Amazon's Kindle Fire is an exception, scoring high on both KPIs, but for now the iPad maintains its lead, taking the lion's share of tablet game revenues."