Report: Lay-offs at End Of Nations studio Petroglyph
Game designer tweets the news, reports of 30 jobs cut at Las Vegas developer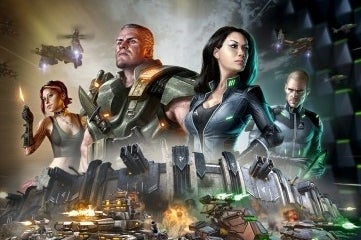 Tweets from a developer at End Of Nations studio Petroglyph suggest the company is currently facing a round of lay-offs.
"Well, it appears this Winter break will be extended indefinitely," tweeted game designer Adam Stevens.
"Layoffs at Petroglyph. Looking like I'll be Leaving Las Vegas."
Meanwhile Eurogamer reported it had it on "good authority" that around 30 jobs had been cut at the development studio, which recently the open beta for its latest title, End Of Nations, indefinitely. It is currently offering refunds to those who purchased special editions of the game, while reassuring the community that the title has not been cancelled.
GamesIndustry International has contacted Petroglyph for confirmation.