Gamers refunded as End of Nations beta postponed
Trion Worlds' free-to-play title "needs polish and improvement"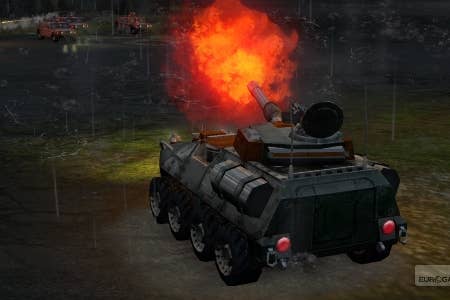 Trion Worlds is preparing to refund players after it has decided to delay the free-to-play End Of Nations open beta indefinitely.
"Thank you all for your support over the past few months while we have been testing the game in Closed Beta. While we received an incredible amount of positive feedback, the Closed Beta tests also identified several key areas of the game which need polish and improvement," it informed fans via Facebook.
"As a result, we have decided to postpone the Open Beta phase of testing until further notice."
Earlier this year Trion Worlds sold an End Of Nations Collector's Edition for $70, and a Founder's Edition for $30, both of which included a number of special perks for the free-to-play game. VG247 reported these players will soon be contacted over a refund.
October 4 marked the start of the fourth and final round of closed beta testing, and during that period 500 in-game promotional credits was gifted to players to spend in the open beta. The games does not currently have a release date.