Report: Google to release Cardboard successor this year
Plastic cased model to have better lenses, sensors, comparable to GearVR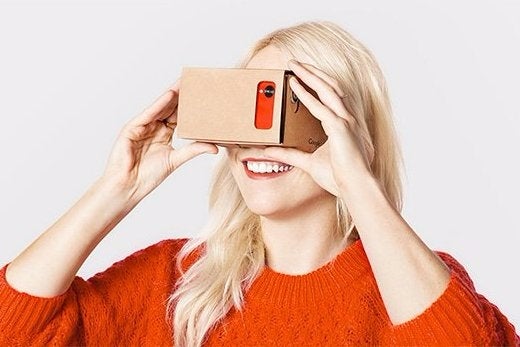 A report from the Financial Times has indicated that Google is currently working on a successor to its Cardboard VR headset which will be made of higher-end, more durable materials.
Although the report is unconfirmed by Google so far, the paper says that its sources have indicated that the device will be comparable to Samsung's GearVR unit. Better lenses and sensors are expected to be housed in a more solid plastic casing, replacing the somewhat disposable Cardboard. Processing and display will still be handled by a smartphone, slotted into the device.
Perhaps more intriguing than the device itself is the more integrated approach Google is believed to be taking to the software which will run the experience. Rather than using an app, as cardboard does, the new headset is rumoured to be taking advantage of an Android update which will include the code for VR operation, hopefully improving performance, reducing latency and thereby combating motion sickness.
Google has refrained from any comment on the new device so far, but has been open about its desire to pursue a fairly extensive VR strategy, with a clear angle of providing a cheaper VR solution, accessible to many, than the PC-based HMDs of Oculus and HTC. Earlier this year it promoted Clay Bavor to become VP of its newly formed dedicated VR arm, and sequestered the GM of Vine, Jason Toff, to work with him shortly afterwards. The firm has also advertised heavily for staff to join the department in a manufacturing and engineering capacity.
Cardboard has shipped over five million units, with Google claiming over 25 million downloads of the 1000 apps which support the device.