Google Cardboard has shipped 5 million units
VR viewer hits sales milestone, apps have been downloaded 25 million times through Google Play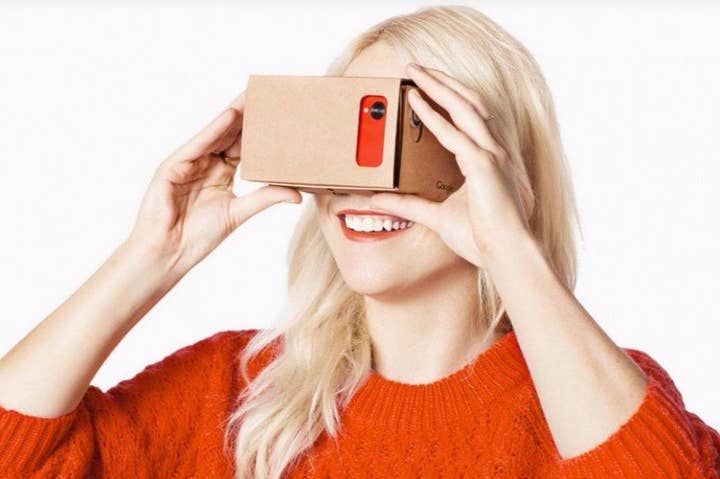 Google has now shipped more than 5 million units of its virtual reality viewer, Google Cardboard.
It has reached that milestone 18 months after the device first launched. Google Cardboard was one of the first VR/AR devices of this initial wave to reach the market, and in terms of its retail price it is by far the most accessible for consumers.
According to information released by Google, there are 1,000 apps available for the device through Google Play that, between them all, have amassed more than 25 million downloads to date. As with every other VR device, games are very well represented among the most popular apps. In fact four of the top five most popular apps are games: Proton Pulse, Caaaaardboard, Lamper VR: Firefly Rescue, and the most popular app of all, Chair in a Room.
Other popular uses for Google Cardboard are video (350,000 hours of YouTube videos watched), photography (750,000 pictures taken), and education. Google highlighted its "Expeditions" concept, in which 500,000 students around the world have taken virtual field-trips to far-flung destinations.
Until recently, Cardboard has been the focus of Google's activities in the emerging market for virtual reality. However, this month the company its first ever vice president of VR, quickly followed by job advertisements for staff to work on multiple VR devices that can be manufactured at high volumes.