Remode secures £100k from Creative England
Funding will be focused on development of Burrow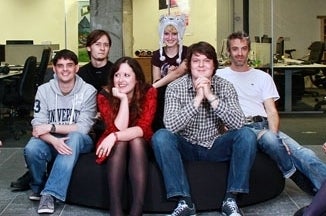 UK indie Remode has been awarded £100k in funding by Creative England's Business Investment Fund to support development of its upcoming game, Burrow.
"It's great that organisations such as Creative England are supporting UK indies," CEO Ella Romanos told GamesIndustry International.
"Developing and retaining ownership of new IP is a vital step for company growth, and also for the development of the UK games industry as a whole. The funding will enable us to complete development of our own game Burrow - without the funding we would have had to look at alternative financing models which may have resulted in us giving up our IP."
The Plymouth studio was one of five lucky companies to receive the funding out of 109 applicants, and adds to its previous £25,000 from the Abertay Prototype fund.
The Creative England Business Investment Fund is "targeted at companies with demonstrable high-growth potential, which want to make a step change in their development."