Red Dead Redemption 2 digital unit sales doubled in December, thanks to Steam launch
SuperData: Rockstar's western sold 1m digital units last month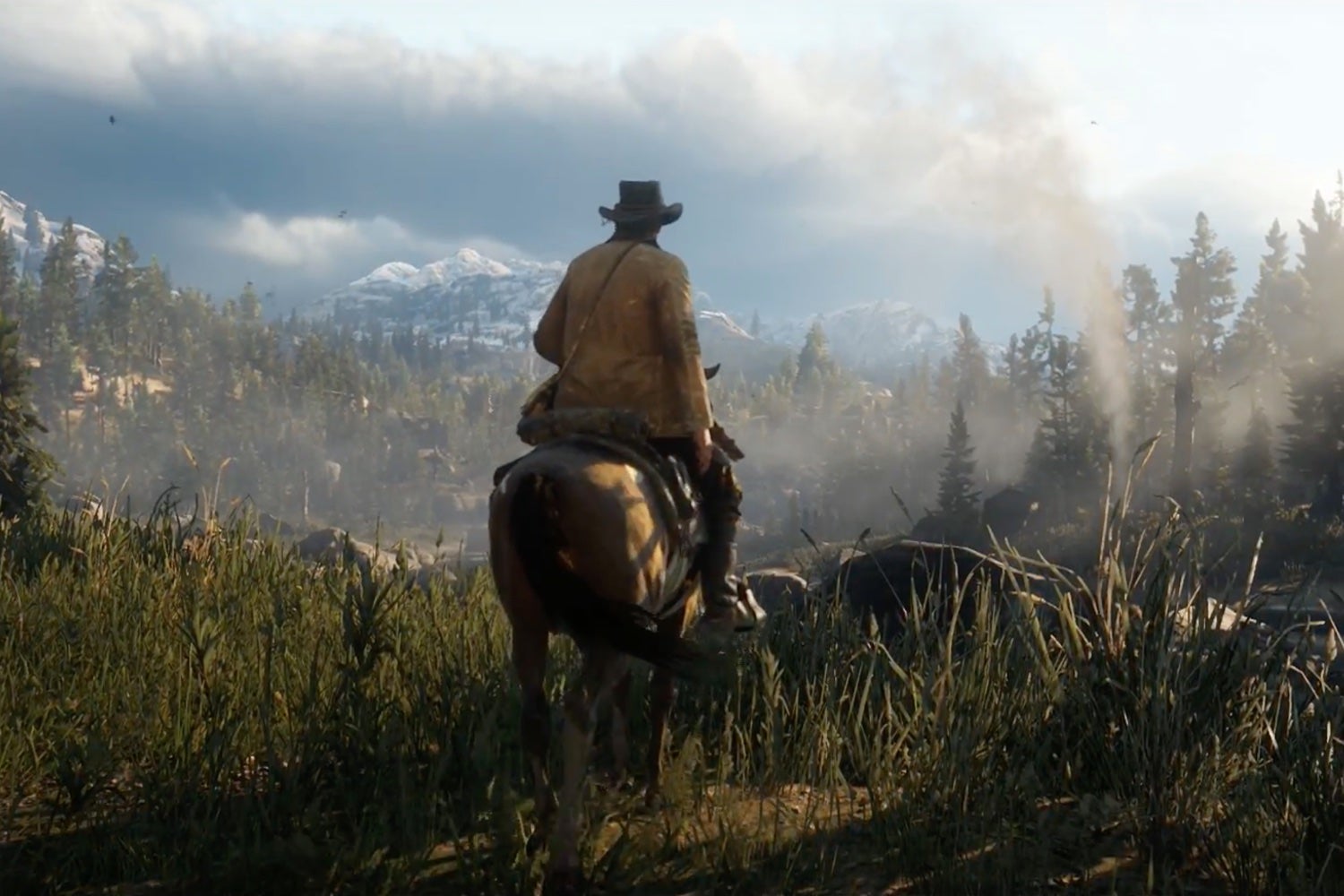 Digital game spending reached a record high for the month of December of $9.8 billion, up 8% year-over-year. And it's mostly thanks to mobile.
According to SuperData, mobile revenue growth of 28% year-over-year offset a meaningful drop in console spending (down 25% year-over-year) and a more slight PC drop (down 4%). It's worth noting that the console decline is likely due not just to the fact that fewer premium titles were released over the holiday, but also thanks to December 2018 being Fortnite's highest-earning month ever.
The lack of many new premium titles over the holiday meant that the top-grossing titles in PC, console, and mobile all remained relatively familiar faces from previous months. A few noteworthy shifts occurred in mobile, where Clash of Clans rose to No.1 from No.7 last month thanks to its best month ever. Supercell's title brought in $158.2 million in December.
On console, Call of Duty: Modern Warfare took the top spot thanks in part to $78.7 million in in-game spending alone. This was only in the first month that in-game transactions were available for the game; as a comparison, last year's Call of Duty: Black Ops IIII managed to net $92.9 million in in-game spending during its first full quarter.
Grand Theft Auto V sat at No.4 in the console rankings in December, up from No.7 in November. The game brought in $84.7 million last month thanks in part to the Diamond Casino Heist update.
Finally, on PC, Red Dead Redemption 2 cracked the top 10 thanks to its Steam launch, with the game as a whole nearly doubling its digital unit sales from 406,000 units in November to one million in December.
Here are the top-grossing titles by digital sales for the month of December 2019: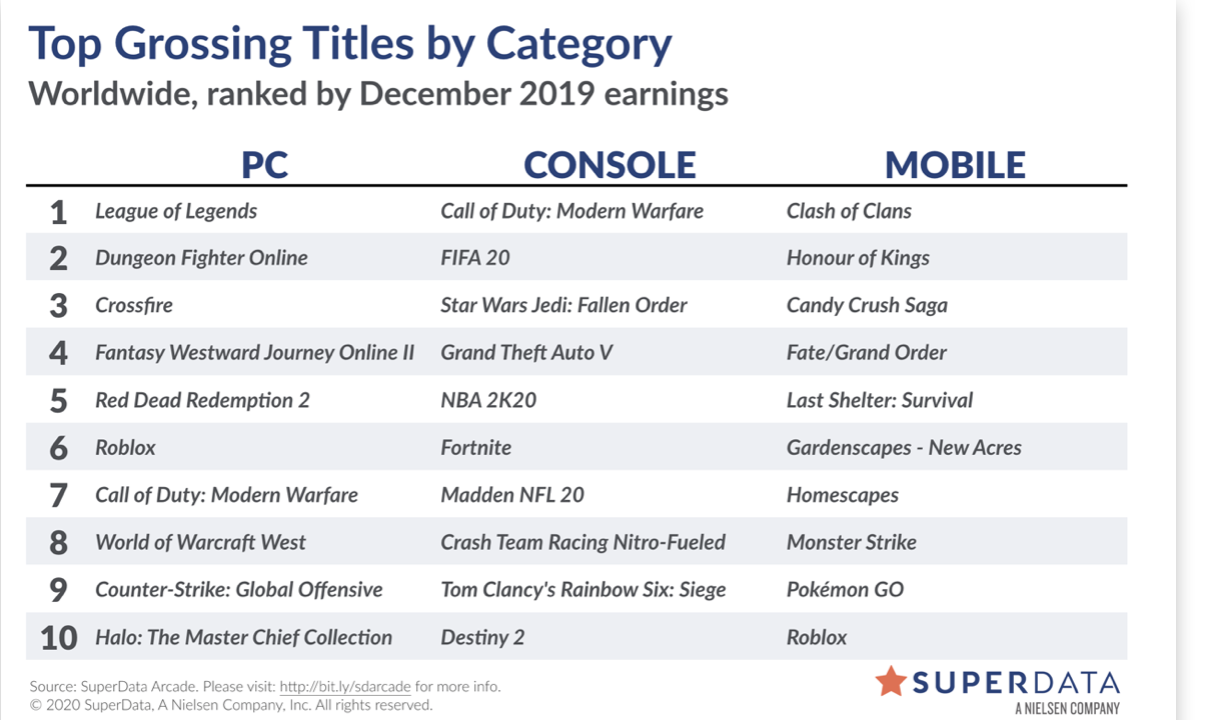 For the record: A previous version of this article suggested that Red Dead Redemption 2 had made $1 million in sales in December, instead of selling one million digital units. It has been amended above.