Red Dead Online's in-game poker unavailable in certain regions
Despite no connection with real-world money, players in countries with strict gambling laws may not be able to access minigame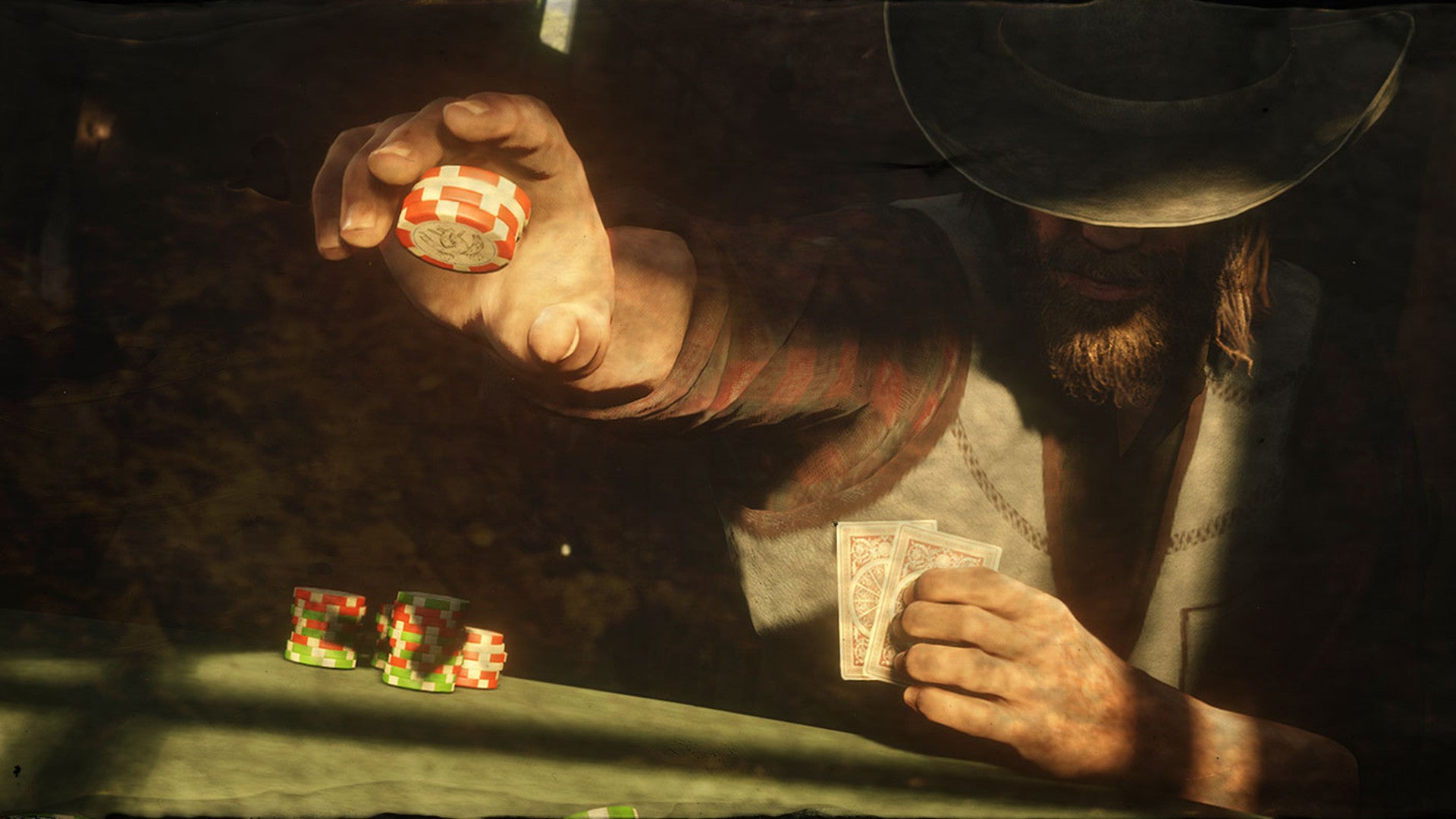 In a recent update to Red Dead Redemption's online multiplayer mode, Red Dead Online, it appears that players in certain regions cannot access one of its new features: poker.
The poker games added to Red Dead Online use the in-game currency "cash" to play, which is not able to be purchased with real-world money. Although real-world money can be used to purchase "gold" for use in other parts of Red Dead Online, there is no way to convert gold to cash.
Even so, a number of Reddit users have reported being unable to access the poker games, with users specifically from Argentina and unspecified countries in the Middle East weighing in on the problem. One shared an email they received from Rockstar in response to them complaining about the absence of poker.
"We are sorry to let you know that the availability of Poker in Red Dead Online is dependent on regional laws and regulations and may not be available to all players," the email read. "In short, poker won't be available in countries where online gambling is restricted or illegal. We apologize if this had caused any inconvenience."
Upon reaching out to Rockstar for comment on the absence of poker in certain regions, Kotaku received a link to a Red Dead Online support page that cites (among other reasons) "regional restrictions" as a possibility for why a feature may not be available in the game.