Red 5 Studios responds to layoff reports
"The organization optimization was due to our strategy modification"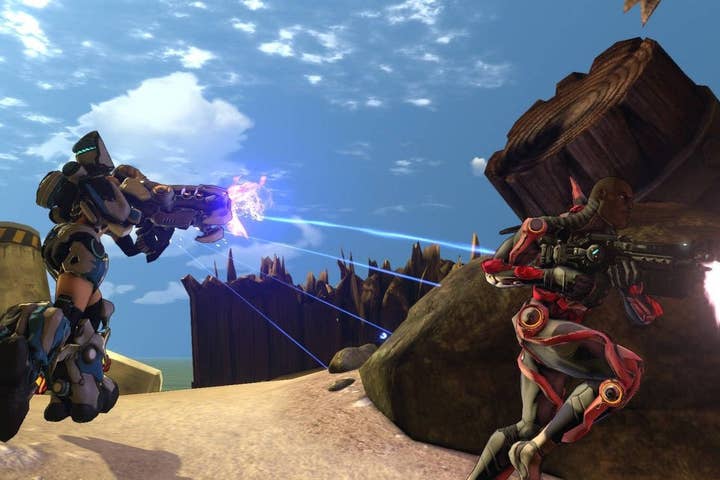 Firefall developer Red 5 Studios has responded to reports that it has made significant staff cuts, with around 40 people let go. Red 5 didn't offer any clarification on those numbers.
"The organization optimization was due to our strategy modification, which includes empowering the support to the operation in various global markets and the upcoming PS4 project. Doing so requires specific skill sets and experiences. Red 5 will continue its commitment to developing AAA games and bringing the best game experience to its audiences," a spokesperson told GamesIndustry.biz
"We appreciate your inquiry and interest in Red 5 Studios and Firefall as we take it worldwide on multiple platforms."
The reports originally surfaced on MMORPG, with one of the affected employees offering his story anonymously.
"The cuts were from basically every department and didn't follow any kind of rhyme or reason, and they definitely weren't performance based. Aside from myself, we lost several leads, seniors, and people who'd been with the company a really long time. In total, I'd say between 20 and 25% of the studio lost their job in the cuts."
Firefall was officially released on PC on July 29, 2014. Earlier that year the studio secured a $23 million Series B funding round that saw Chinese entertainment company Shanghai Oriental Pearl Culture Development Ltd become a 20.01 per cent minority shareholder of Red 5.