Red 5 axes staff ahead of Firefall launch
Team sheds 10 per cent in transition to live product support, losses mainly from internal video studio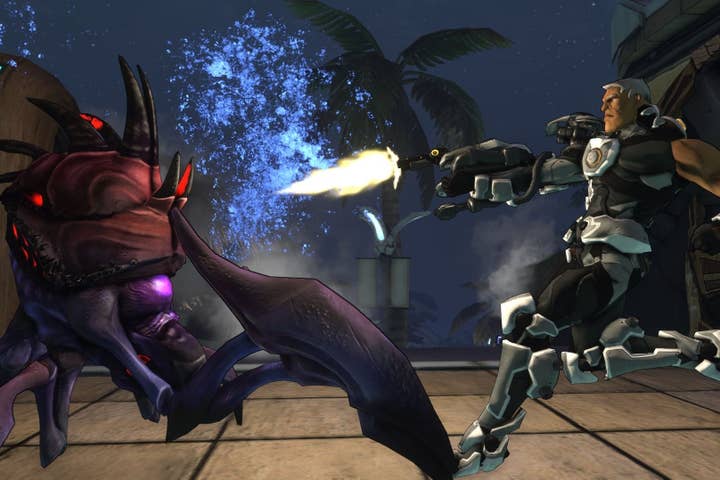 Red 5 Studios has reduced its headcount by around 10 per cent ahead of the release of its long-awaited online FPS, Firefall.
The job losses are part of a "reorganisation" due to the nature of Firefall, which is a persistent free-to-play game. The majority of the redundancies have hit the studio's internet video channel, Stage 5 TV, and Red 5 has insisted that development of Firefall is unaffected.
"As Firefall matures, we must transition our priorities and our development strategy to focus on streamlined operations and live product support," said Mark Kern, Red 5's founder and CEO, in a statement.
The exact number of job losses was not given, but Red 5 almost doubled its team size in August last year as development ramped up on Firefall - largely with former employees of Bioware and 38 Studios. Prior to the recruitment drive Red 5 had 60 employees; by the time it was over it had more than 100.
In another, apparently unrelated, development, Red 5 has also temporarily suspended Firefall's PvP mode, taking it offline while it "regroups and rethinks" in order to improve the game. According to a statement published on the game's website, the PvP suffered while the team concentrated on adding content and fixing bugs for PvE.
"PvP is an important part of our game, and we want to get it right... We only want to deliver the best experience that entertains all of our players, and we feel that by taking the time to completely rethink our PvP and re-implement it to the highest standards, we can do much better."