Firefall doubles team, hires former 38 Studios devs
Team members from 38 Studios and Bioware Austin find a home at Red 5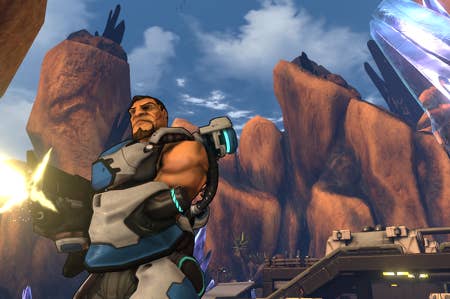 Firefall developer Red 5 Studios has grown the size of its studio by hiring former developers from 38 Studios and Bioware Austin. The recruitment drive comes as the studio works to bring Firefall to full launch.
"About 80 percent or 90 percent of the people we've added in the past few months have been from 38 and Bioware. Two months ago we had a staff of 60, and now we're at just over 100," lead class designer Dave Williams told PC Gamer.
Williams admitted that the concentrated recruitment drive actually slowed the game's production, leading to the new hires having to help with intense crunch.
"We've probably spent a pure month on recruiting, which hurt production. We ended up having to crunch harder than we ever have to get this patch done. We've never really crunched at red 5, but this last month has been an absolutely a true crunch," he said.
"We needed to increase our ability to create content. We're treading the edge of the knife to some extent. But the people we've added - we're pretty careful about."
Red 5 Studios has revamped the game's classes with this summer update and focused on making the game a contender in the growing eSports market.