Reboot Develop 2015: Managing Director Damir Durovic
Insight into the local players, the event's aims and where the region is headed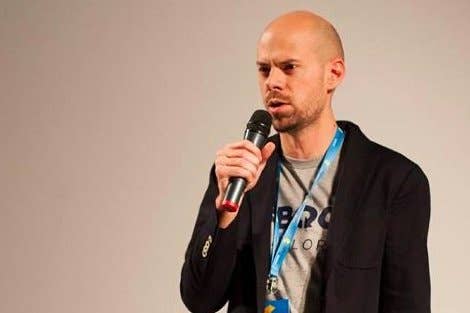 In April, the Croatian city of Dubrovnik will play host to the region's biggest gathering of industry professional's: the Reboot Develop conference. This three-day event will feature speakers from both the local industry and the global stage, as figures such as Peter Molyneux, Ragnar Tornquist, Rami Ismail and Patrice Desilets join speakers from Croteam, Eipix Entertainment and Machina to discuss the future of development.
As a media partner, GamesIndustry.biz will be reporting live from the event itself, but we also want to give you the best idea of what to expect from the local industry and its rising stars so we caught up with event director Damir Durovic for an exclusive insight into the Adriatic market, its biggest players and the focus of the local industry scene.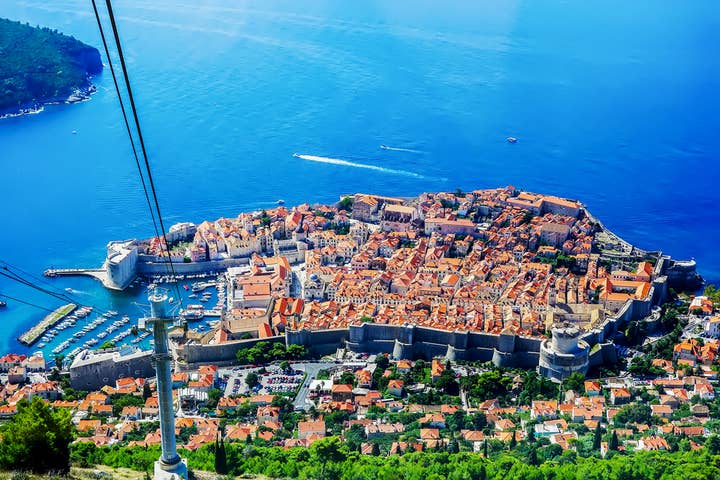 Why Croatia? It's a beautiful place, but I don't think it's generally known for the size of its games industry - is that fair and can you change that?
Firstly, we have the obvious aim of building up a great, high-end game conference for developers and industry professionals in one of the most beautiful places in the world. That's helped by the fact that during the last two or three years, the local games industry has started a rapid expansion and is on its way to worldwide recognition. When we talk about the regional games industry I would include the Adriatic region as a whole , which includes Croatia's neighbouring countries of Serbia, Slovenia and BiH. Croatia alone employs more then 300 games industry professionals and that is only a small part of the 2000 or so present in the region. Add a few dozen up-and-coming ambitious and intriguing indie studios and you have a really vibrant industry which actually includes some of the world's top talent in its ranks. What we as Reboot have done so far, and will be doing even more in the future, is supporting further development through various media and business channels and bringing even more focus to it through our two huge events: Reboot InfoGamer, which is the biggest consumer games show in South East Europe, and of course Reboot Develop, which is our equivalent show for developers and industry professionals.
Who are the major local players?
Actually some of the top studios are based here in the region. Some of those, people might have already heard of hadn't realised were locally based. The major players Croatian players are definitely Croteam (Serious Sam series and their recent huge success Talos Principle), Nanobit (one of the top Apple premium game developers), Little Green Men (Starpoint Gemini 2 series), Gamepires (Gas Guzzlers series) and Cateia Games (biggest local casual games studio). Then you have some really great and ambitious investments in new studios that started during last year like Lion Game Lion, Exordium and Ludum, plus some great indie success stories like 2x2 Games, ZeroBit Games, Ironward, Indiefferent, Fearem Games, Studio Spektar, Binx Interactive, Rotten Knights etc.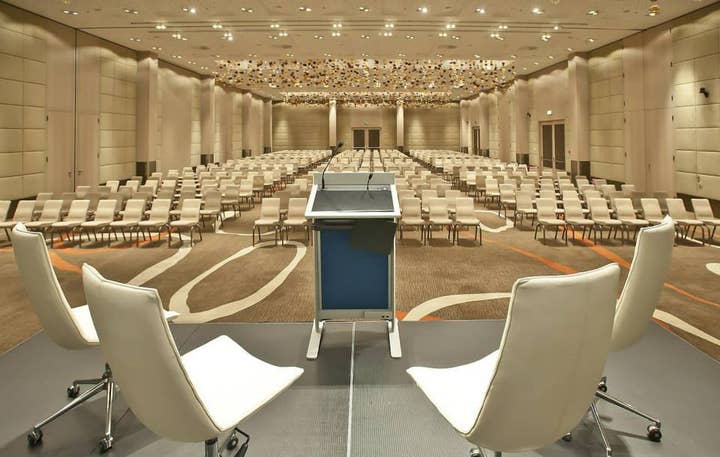 If you move over to Serbia things get even bigger in scale - some of the biggest and most successful studios in the region are based over there. Eipix Games has a head count of over 200 making it the biggest HOPA genre developer in the world. Madhead Games is quickly approaching the magical number of 100 creatives in two of its offices - those guys are building some of the visually most impressive games to come out of the local industry. COFA games are developers of first big MOBA title to come out of the region and Endtimes Studio is the new big hope, an up-and-coming core developer with great talent on the books. Nordeus by itself is a worldwide phenomenon, with an HQ in Belgrade and offices in Dublin, London, San Francisco and Skopje. Those guys are the makers of world's biggest online sports game - Top Eleven football manager.
There are also two studios that represent some of the biggest specialist achievements in the worldwide games industry: 3Lateral in the field of super advanced facial animation/rigging and Take One, the experts in full-body motion capture technology.
Slovenia also has a few more great names, led by Outfit7 - developers of Talking Tom and Zootfly - and a dozen or so creative indies showing up: Media Atlas, Dawn of Play etc. BiH is also showing signs of awakening games industry, one of its most prominent studios is actually big animation/movie studio Prime Time.
What's the main market focus in the region? Is there much console penetration?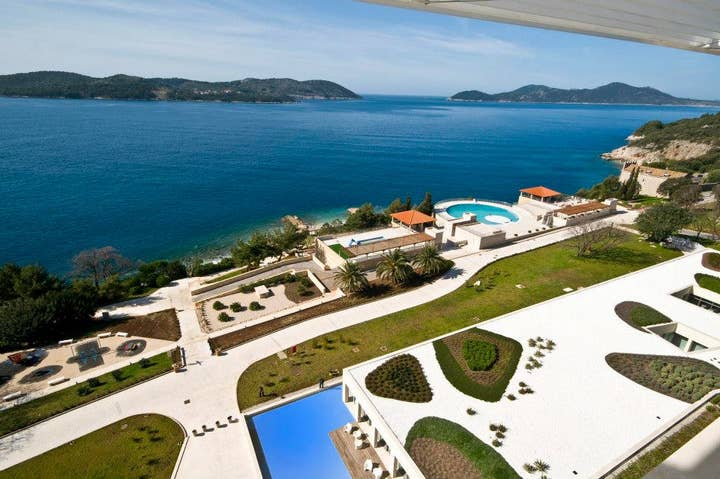 The consumer market is actually split between PC, consoles and mobile. PlayStation is exceptionally strong in Croatia even when you compare it with standard market penetration on EU level but at the same time PC market has always been strong here, it's the same thing in Slovenia. Serbia and BiH are still primarily PC centric markets.
What about mobile?
There are quite a few extremely successful mobile developers in the regional gaming industry. Nordeus obviously with Top Eleven - being played by millions of unique players every month, then Nanobit, one of the quickest expanding local developers. Cateia with its HOPA titles is strongly present in the wider mobile space and of course the Outfit7 from Slovenia - their Talking Tom became a huge brand in the wider entertainment industry.
Reboot is a broad brand - how important is the event to that overall?
When we started Reboot, after more than 15 years of experience in games media, the original intention was always for it to be an umbrella for various things that tie directly to the industry. We started with the biggest print gaming magazine in SE Europe and quickly expanded to organizing the consumer games show Reboot InfoGamer, which attracted more than 30,000 visitors last year. Reboot Develop itself is another big step for us. After a very successful premier year in 2014 we have decided to move it each year to a new unique and beautiful location throughout the region. So besides attracting some of the biggest names in the gaming industry as conference speakers, it has quickly become the hub for meetings, doing business and exchanging ideas in SE Europe for indies, publishers, investors and all other industry professionals. It has already broken out of its regional shackles and is on the way to worldwide games industry recognition.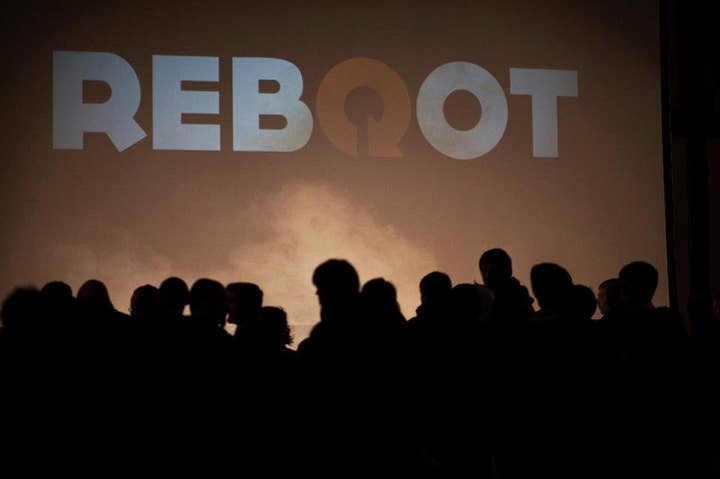 Where do you see the local market heading in the near future, and how do you hope to help it achieve that?
The market itself is threading many different paths as there is no singular focus that is predominant right now. There is a huge interest in VR at the moment and a lot of studios have been experimenting with it. At the same time there is a nice split between studios focused on core game development and those developing casual titles. The indie scene has also exploded and we expect some amazing titles from what we see currently being developed by those guys. The biggest challenge right now is the limited number of free talent in the region, as most of it is already employed by existing studios. The establishment of the first regional game development academy and indie incubator, Machina, might help in that regard but for the foreseeable future the biggest limiting factor in regional industry expansion is available workforce!
Reboot Develop takes place from April 23-25, 2015 in Dubrovnik, Croatia. For a full list of speakers and ticketing information, see the event's website.