Revolution's Noirin Carmody is the new chair of Ukie
Andy Payne steps down after 10 years as chair; Bidwell, Barratt, Rigden and Woodley elected to the board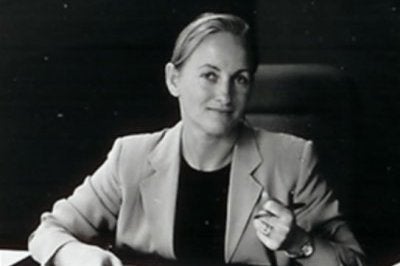 Noirin Carmody, COO and co-founder of Revolution Software, is the new chair of the Ukie board, replacing Mastertronic CEO Andy Payne after ten productive years in the role.
Payne has been on the board at Ukie for 15 years in total, and he will remain there in addition to assuming the role of treasurer - the position formerly held by Sega Europe's John Clark.
"As far as Ukie has come, we still have much to do," Payne said. "We work in a relentlessly creative industry, ever changing and challenging. I can't wait to get started. Again."
Clark and Payne are the only returning members of the Ukie board, and there were four new additions: State of Play's Katherine Bidwell, FuturLab's Kirsty Rigden, 505 Games' Tim Woodley, and Barog Game Labs' Simon Barratt.
In a statement released yesterday, Ukie CEO Jo Twist said she was "delighted" to have Carmody as the new chair of the board.
"It's wonderful to have 25% female representation on the board," she said. "We have a really exciting 12 months ahead of us and I look forward to working with the new board on continuing our hard work towards making the UK the best place in the world to make and sell games."
Video Games Tax Relief will be a major contributor to that effort. According to data released by the organisation following its AGM, 89 games have benefitted from relief since it was introduced last year.