Rebellion revokes "unlicensed or stolen Sniper Elite 3 Steam keys"
Update: Rebellion lists approved retailers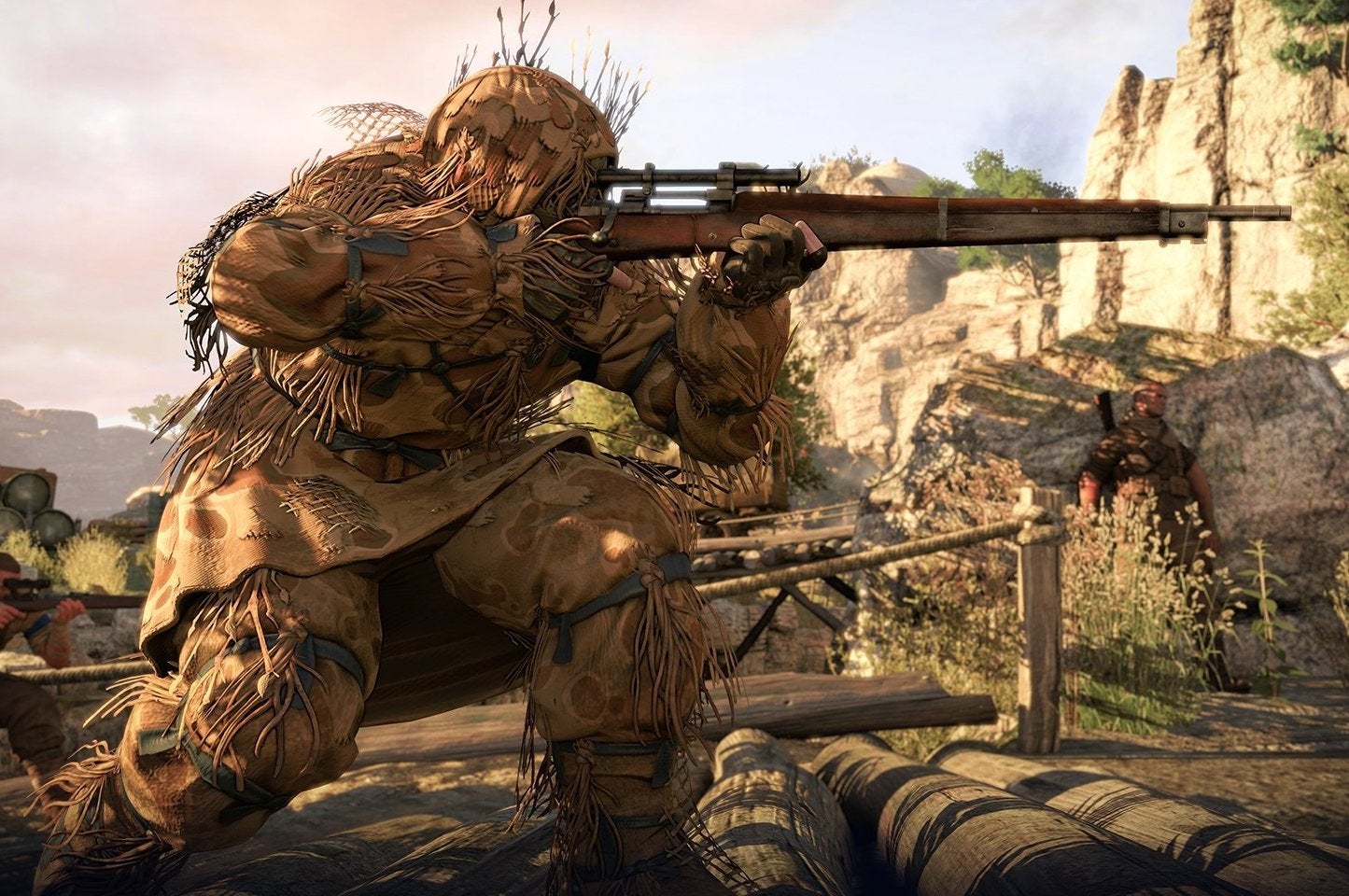 Update: Rebellion has issued the following statement and list of approved Sniper Elite digital retailers.
"We now know that a total of 7050 Sniper Elite 3 keys were compromised," the statement reads. "It is only these keys that have been revoked.
"To clarify, aside from Steam itself, digital keys for Sniper Elite 3 can be bought from the below list of licensed partners. We can confirm that we have not revoked any keys sent to these companies, nor have they reported any problems to us. This is the full list of companies that get their keys direct from us for digital sale - we do not sell to anyone else.
Amazon.com
Buka
Game.co.uk
Gamefly
GamersGate
Green Man Gaming
Humble Store
Metaboli and affiliates
Nexway and affiliates
Rebellion Gamestore
Rebellion has revoked thousands of Sniper 3 Steam keys after a retailer suffered a "security breach" which resulted in stolen keys being sold to customers via various digital retailers.
The game has been selling well enough to secure the UK's number one spot in the retail charts today, but its developer has been forced to cancel the redemption of many keys in a move which has angered players who believed they were buying them in good faith. A post by Rebellion on its Steam community page explains some of the story.
"We have been saddened to learn that some fans have been caught out by companies selling unlicensed or stolen Sniper Elite 3 Steam keys," reads an initial post from the team. "If you have been affected by this we encourage you to contact the seller in question and seek a refund immediately.
"In addition we're aware that some gamers may have pre-ordered these keys in good faith, believing them to be genuine - missing out on both the game, and the 'Target Hitler' DLC pre-order incentive.
"In response to this we'd like to offer the 'Target Hitler' DLC FREE to all those affected by this."
However, some customers were unhappy with the explanation, and some distributors affected by the move also spoke out. CJS-CDkeys only sold on legitimate keys to its customers, but the fan reaction was enough to prompt the retailer to accuse Rebellion of price fixing, calling into question Rebellion's story.
"Unfortunately, we find it rather hard to believe that a single set of 'stolen' keys managed to reach official distributors and publisher offices all around the world," reads the post from CJS. "We believe that this statement: 'As a developer Rebellion are happy for you to purchase the game anywhere you see fit' is an absolute fabrication.
"We believe Rebellion banned these keys for the exact opposite reason. While the term 'unauthorised reseller' bounces about the internet, the truth is that there is no such thing. Under the first-sale doctrine, the copyright ownership of a license key ends after the first sale. This means that all legal entities (even members of the public) have a legal right to re-sell their license keys as they see fit. The developer has absolutely no legal right to stop keys being re-sold."
Rebellion has since clarified its position, explaining that an allotted retailer had been robbed of a number of keys.
"We appreciate that some people are upset, this is exactly why we wanted to make this offer to gamers who've been affected through no fault of their own," an update reads.
"To clarify, one of our PC retail distributors informed us that some of their allotted Steam keys were stolen. We believe these keys were then resold to multiple companies, with no payments going to either Valve or the retail distributor.
"Steam were immediately informed and have now revoked that set of keys.
"As a developer Rebellion are happy for you to purchase the game anywhere you see fit and support price competition in the PC market - we have in no way targeted any specific vendors (who may have also thought these keys were legitimate), just this one set of keys.
"All we can suggest if you have been affected is to please contact your vendor and first ask for a replacement key, and then contact us for the free pre-order DLC if you are successful."
Other retailers have responded to the situation as well. Green Man Gaming was initially named as an affected retailer, but it has since become apparent that customers had been entering codes for the DLC as codes for the main game, causing authentication errors. The retailer has since issued the following statement:
"We are an official retailer for and have a direct contract with Rebellion. We had confirmation from them this morning that a DVD retailer had a security breach, and a batch of keys became available for sale. We understand that Rebellion are going to be putting out an official statement about this at some point today.
"This issue does not affect Green Man Gaming, nor our customers.
"We did have customer service issue with people entering the DLC key instead of base game and vice-versa - but this has been quickly addressed by our team and all keys are verified as valid, as they came directly from the publisher (we have full weekend cover on our Customer Service team)."
"As a legitimate business trading working officially with Rebellion, we are of course concerned about any article that might potentially associate us with stolen keys, key stripping, or price fixing allegations."