Ratchet & Clank: Rift Apart sells more in its second week than its first | UK Boxed Charts
Price promotion sends Minecraft Dungeons to No.2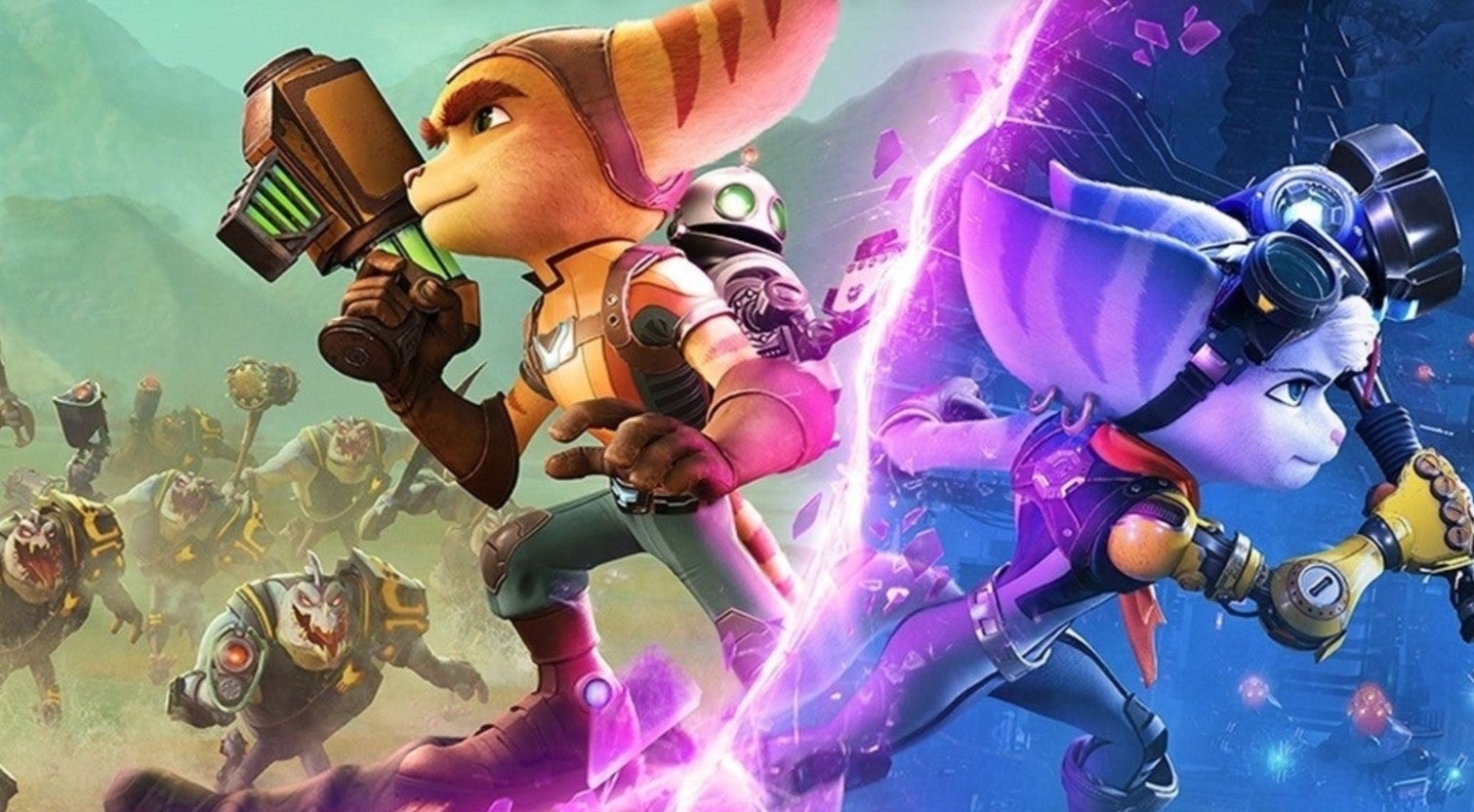 Sony's Ratchet & Clank: Rift Apart sold more in its second week than its first in the UK, according to physical games tracker GfK Entertainment.
This is a very rare occurence, with games typically dropping in sales a week after launch by quite a margin. It's not uncommon for the more specialist games to drop in sales by over 70% in their second week. We have seen second-week increases before, but typically to games like Just Dance, which don't have a big pre-order market and instead speak to more casual users who are less inclined to buy week one.
Although the PS5 game is not a super specialist title (like Returnal or Demon's Souls), it is certainly not a casual game, either. Which makes the results all the more surprising. Strong word-of-mouth and some mild retail activity will have had some impact, but it's likely this is the result of console bundling with PS5, with both official and unofficial hardware bundles available at select stores.
Either way, Ratchet & Clank: Rift Apart enjoyed a 2% increase in boxed sales week-on-week and is comfortably the best-selling game of the week.
There's also a surprise at No.2 in the charts, with Minecraft Dungeons from Microsoft and Mojang rising 28 places to claim second position. The Nintendo Switch version fell to £13 at UK retailer Curry's, which sparked a 758% increase in sales. The PS4 and Xbox One versions also increased in sales, but it was the Switch edition that is the dominant version, accounting for 96% of all copies sold last week.
It means FIFA 21 drops to No.3, despite a 21% sales increase week-on-week and Mario Kart 8: Deluxe also slips a place to No.4, despite a 47% sales jump. Resident Evil Village leaps back into the Top Five after a 59% sales bump caused by an increase in sales for the PS5 version.
In terms of new games, the Complete Edition of Metro Exodus arrived on PS5 and Xbox Series consoles and debuts at No.17. 77% of the game's sales were on PS5.
Back in the charts this week is Forza Horizon 4 for Xbox One, which is at No.22 after a 480% increase in sales week-on-week. The game's sequel was revealed at last week's E3, and picked up numerous plaudits including Game of the Show.
Last week's new releases had far more conventional sales drops. Chivalry 2 declined 65% in sales, and is now down to No.28. Whereas the PS5 version of Final Fantasy VII: Remake and Guilty Gear Strive have both dropped out of the Top 40.
Here is the GfK Top Ten for the week ending June 19, 2021:
| Last Week | This Week | Title |
| --- | --- | --- |
| 1 | 1 | Ratchet & Clank: Rift Apart |
| 1 | 2 | Minecraft Dungeons |
| 2 | 3 | FIFA 21 |
| 3 | 4 | Mario Kart 8: Deluxe |
| 8 | 5 | Resident Evil: Village |
| 4 | 6 | Animal Crossing: New Horizons |
| 5 | 7 | Spider-Man: Miles Morales |
| 7 | 8 | Minecraft (Switch) |
| 11 | 9 | Super Mario 3D World + Bowser's Fury |
| 14 | 10 | Grand Theft Auto 5 |