Raspberry Pi sells out in hours
Demand for £22, credit card sized computer crashes websites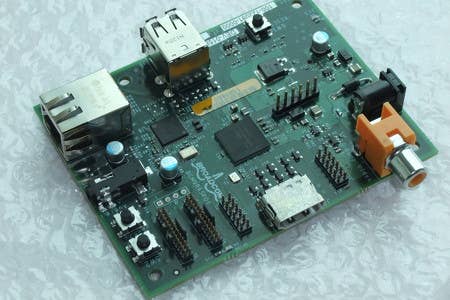 The £22 Raspberry Pi computer went on sale at 6am this morning, selling out hours later and crashing stockist's websites.
"We're amazed at the level of interest and sorry so many of you were frustrated today; if you preorder now, your Pi will be built to order," said the official Twitter account.
Premier Farnell began selling the computer today and limited purchases to one per customer. RS Components is asking users to register interest and will start selling at the end of the week.
Both sites struggled with the traffic generated by the product, leaving the Twitter account to field questions and complaints.
"So we appear to have completely broken RS and Farnell's websites. Keep trying; that redirect should be moved *at some point*"
The British computer is the brain child of developer David Braben and Eben Upton, and designed to give children access to a cheap machine that would allow them to learn the basics of programming.
Earlier this year Upton spoke exclusively to GamesIndustry.biz about the project.
"We see the Raspberry Pi as offering a platform with pre-installed programming capabilities, which is cheap enough, and hard enough to break, that kids can be cut loose to experiment."