Rare veterans form Playtonic Games
Founding team includes Chris Sutherland, Gavin Price and Steven Hurst, first game will emulate Banjo-Kazooie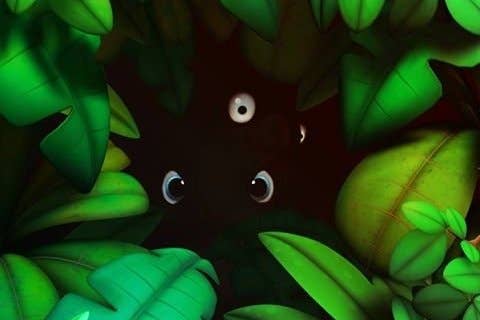 Update: Playtonic's Gavin Price has confirmed that both Steven Hurst and Chris Sutherland are among the studio's founders. The remaining three Rare veterans are Jens Restemeier, Steve Mayles and Mark Stevenson. Among their number are some of Rare's longest serving employees.
Original Story: A group of developers from the UK studio Rare has founded Playtonic Games, and its first project has been described as a "spiritual successor" to Banjo-Kazooie.
Playtonic has six founding members, all artists, programmers and designers from the venerable British developer Rare. Between them, Playtonic's team has worked on many of Rare's biggest franchises, including Donkey Kong Country, Viva Pinata and, of course, Banjo-Kazooie.
"We've got the bloke who programmed Donkey Kong Country, the character designer behind Banjo and Kazooie, and the artist who made your console fit to burst with lavish environments across a decade's worth of adventure games," according to a post on Playtonic's relatively sparse website.
The studio's first project has the codename 'Project Ukulele', but nothing else has been revealed beyond the suggested link to Banjo-Kazooie. The main reason for all this secrecy seems to be a coverage deal the founders have struck with Edge magazine, the new issue of which hits the shelves of your local newsagent tomorrow.
That's if you can still locate a newsagent, of course, or if, indeed, you still read magazines.
However, a brief examination of Playtonic's Twitter feed indicates that the studio isn't quite as new as its founders have indicated. The account went live in September 2012, when Rare composer Grant Kirkhope and Rare artist Steven Hurst were both confirmed as having joined the company.
But after a brief flurry of activity, Playtonic's Twitter feed went quiet in December 2012, only to sputter back to life at the end of January 2014. According to information posted to Linkedin, Hurst is still involved with Playtonic, along with Rare's Gavin Price and Chris Sutherland.
We have contacted the studio for some clarity on the identity of its founding members.