Random House launches free-to-play game
Joins forces with FailBetter Games for Black Crown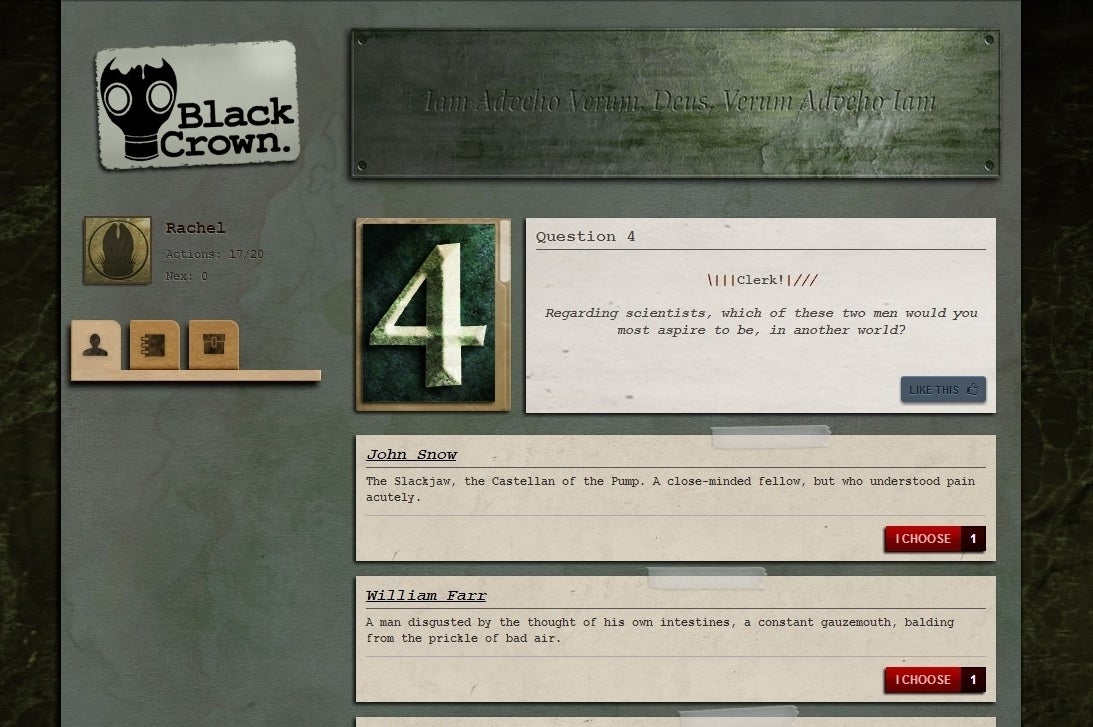 Book publisher Random House has joined forces with developer Failbetter to release a free-to-play narrative title.
The Black Crown Project is a free-top-play game that uses Failbetter's StoryNexus, a browser-based tool for creating interactive fiction.
"Supported and funded by Random House, Black Crown is powered by Failbetter Games' StoryNexus platform, with special functionality created for the Black Crown project. Additional features by Popleaf. The author will be revealed on launch in May."
Random House's Dan Franklin told The Bookseller the publisher hoped to attract thousands of players, and "there was a possibility that it will become a book and an e-book" in the future.
It's not the first time two companies have worked together, Failbetter created narrative game as part of the marketing campaign for Erin Morgenstern's 2011 novel The Night Circus.