Simulation and accessibility neck-and-neck for racing studio Milestone
CEO Luisa Bixio says lessons learned on Hot Wheels Unleashed can be applied to the developer's more sim-focused titles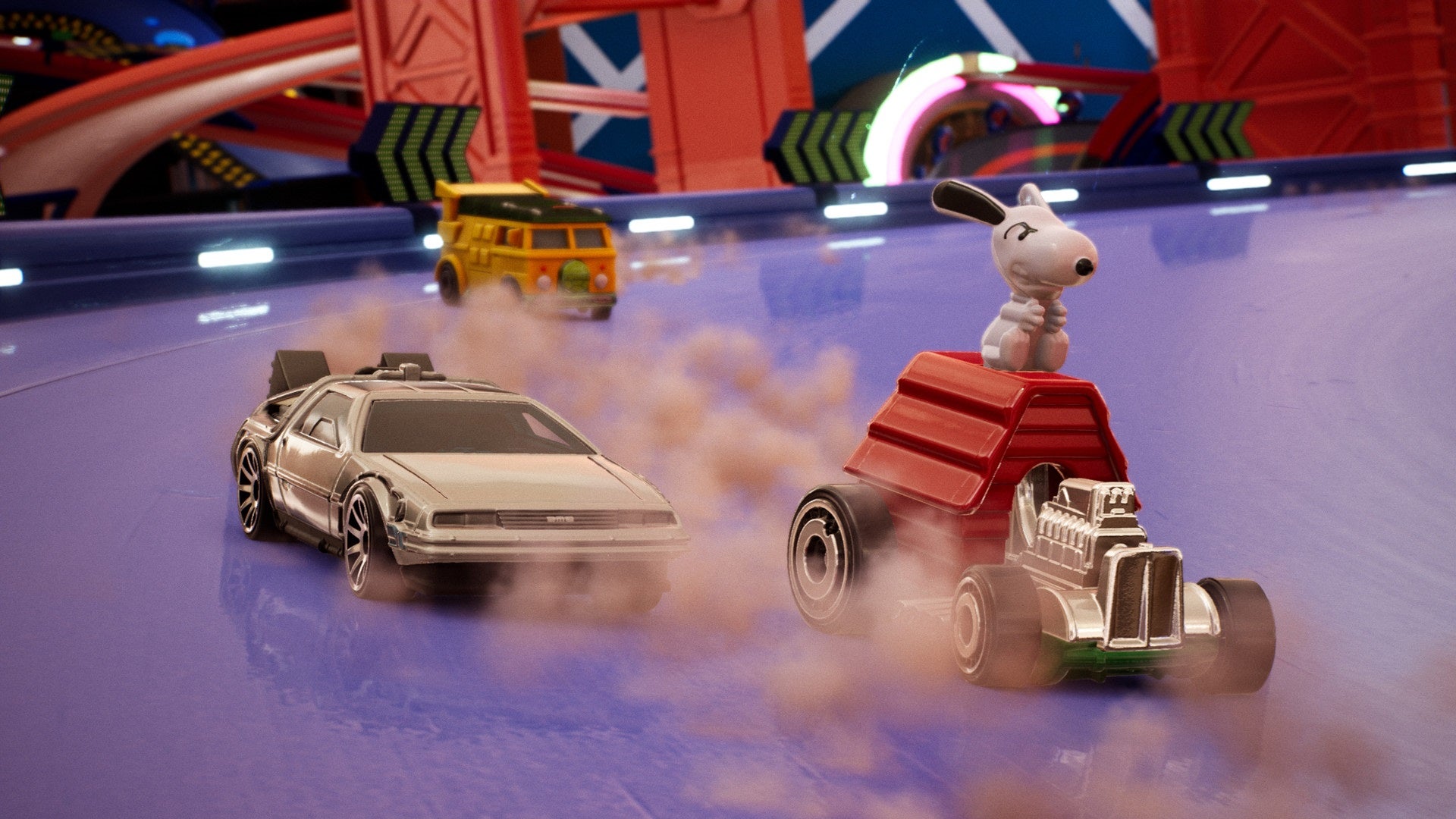 For a quarter century now, the Italian studio Milestone has built its reputation as a racing game developer. But as Milestone CEO Luisia Bixio tells GamesIndustry.biz, it didn't start that way.
In the mid-'90s, Milestone was known as Graffiti, and its first project was a Super Nintendo adaptation of the game Loopz, which, in keeping with the convention of the day, was named Super Loopz.
"They started in the beginning with a puzzle game but they were something like three people," Bixio, who first started working with Milestone in 2005 tells us. "It was a very, very small team. It was the beginning of our market."
The team followed that up with Iron Assault in early 1995, a futuristic first-person shooter centered around mechs perhaps most remembered for its stop-motion video cutscenes.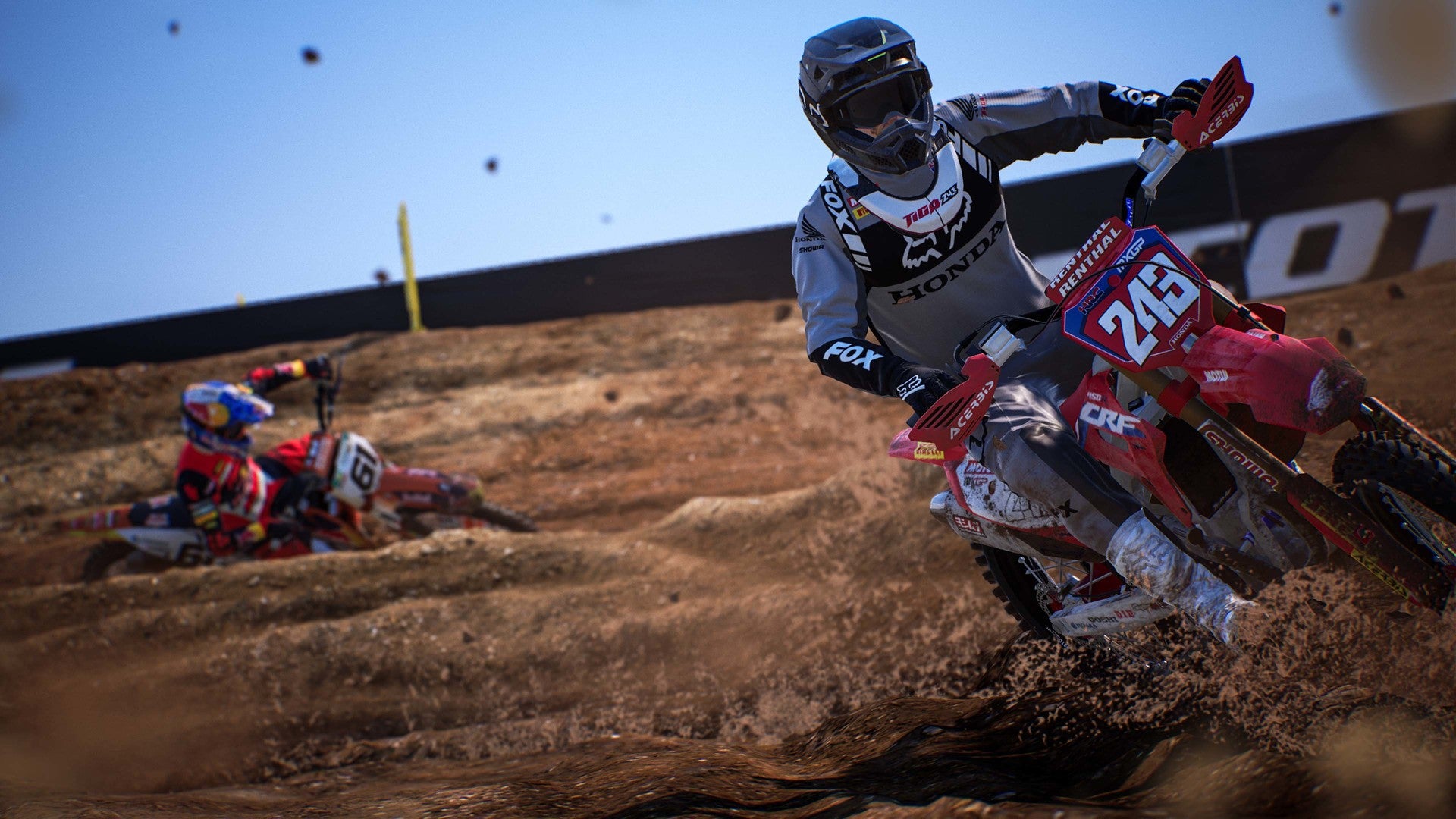 By that time, Bixio says the team had grown to seven or eight people who had discovered a shared passion for racing. So instead of taking publisher pitches for work (as they had with Iron Assault), they started pitching a racing game of their own, which was picked up by Virgin Interactive and became the arcade racer Screamer, released later that same year.
After Screamer, Graffiti changed its name to Milestone, produced a pair of sequels for Virgin Interactive, and (almost) never looked back. Barring a brief dalliance with TV show adaptations in the mid-'00s -- the Italian quiz show L'Eredità, The X Factor Sing, and Australian Idol Sing -- Milestone has been pedal to the metal with the racing genre ever since, specializing in simulations but occasionally swerving back into the arcade-style approach.
In two-wheel racing, Milestone has developed dozens of games across the SBK super bike, MotoGP, Ride, Monster Energy Supercross, and MXGP series, the latest of which -- MXGP 2021 -- launched earlier this week.
For those who prefer racing on four wheels, Milestone has made Gravel, Sébastien Loeb Rally Evo, and a handful of World Rally Championship games.
Along the way, the studio has grown to 300 people, and while it doesn't seem likely to turn out any more TV game show adaptations, it has shown signs of branching out a bit further. For example, in September it released its first game based on a toy license, Hot Wheels Unleashed.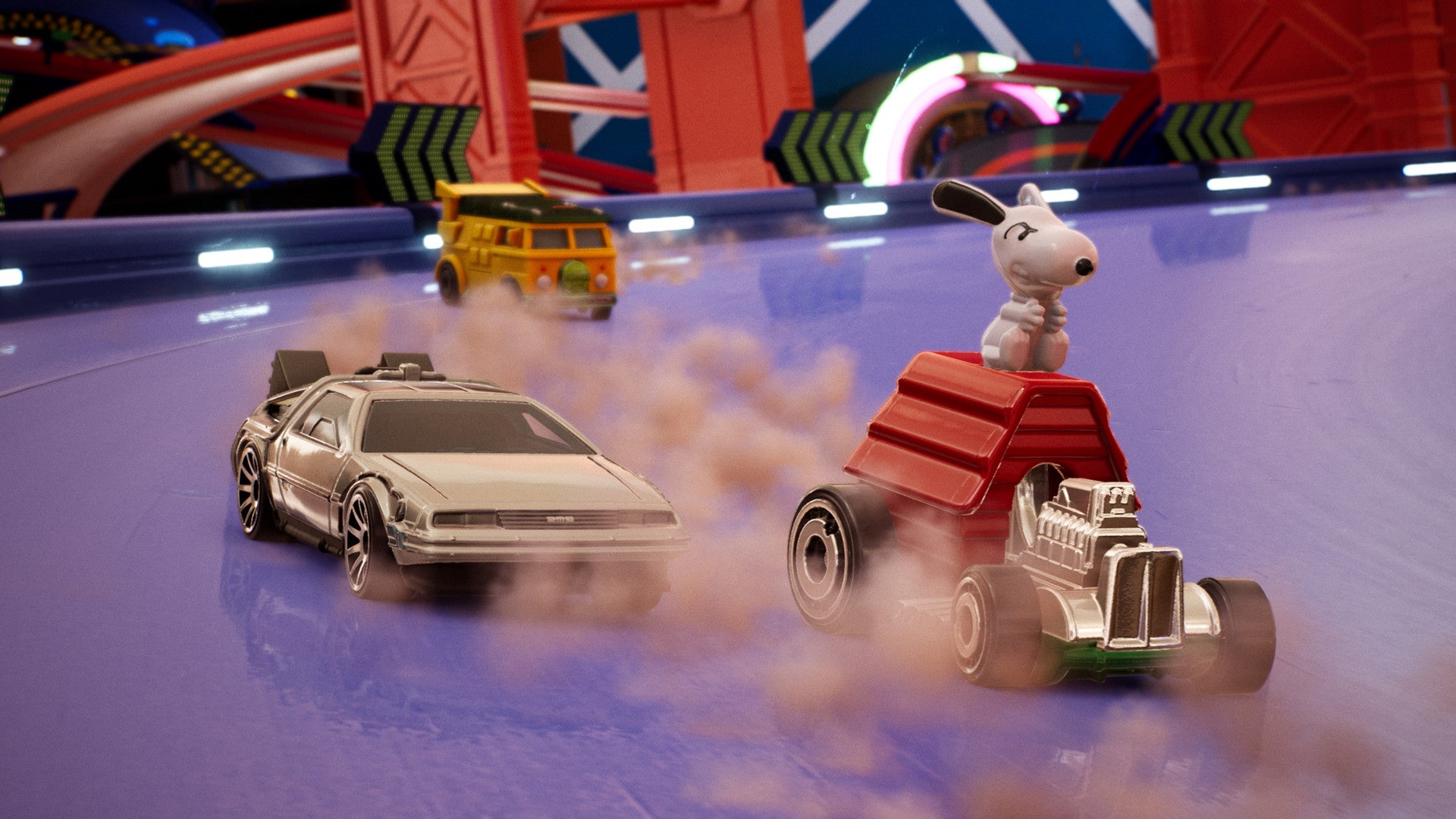 "Our DNA is in some way linked to racing," Bixio explains. "This is our experience. What's positive is I think we've reached a really good level in simulation with the licensed games, Moto GP and Supercross and so on. At the same time, the studio is able to something different, like we did with Hot Wheels, but in a way where we don't lose our DNA.
"Our engine has been developed on the physics of racing and so on. What's important to us is we do a good job in simulation, and we'll keep improving in this area... At the same time, racing can be many things. You can have interactions of different types of genre. You can think of racing addressed to a wider audience like we did on Hot Wheels, and we can do even more."
Hot Wheels Unleashed didn't come about just because Milestone was willing to go a bit broader with its appeal. Rights-owner Mattel also had to sign off on the deal, which was a protracted process in itself.
"We fought to get the license," Bixio says. "We worked a lot with Mattel on the game design and the prototype and so on."
She says discussions with the toy maker went on for two and a half to three years before Milestone finally obtained the license. And while she can't speak for her licensing partner, Bixio believes Milestone's success with the AMA Supercross licenses -- another American outfit -- was meaningful for Mattel.
Having ultimately convinced Mattel to sign on, Milestone then had to ensure it could get consumers to do the same.
"We tried to respect the spirit of the license," Bixio says. "Hot Wheels is about creating the track and then playing with the track. So for us it was very important not just to have a simple racing game but to respect the spirit of Hot Wheels."
That meant the game needed a track editor, and while Milestone has made editors for its other racing games, the differences between a Supercross race and the most out-there Hot Wheels tracks are significant, to say the least. Milestone also added a new split-screen mode that seems more in keeping with a family friendly title than a hardcore simulation. But that doesn't mean the studio was going to snub its own fans either.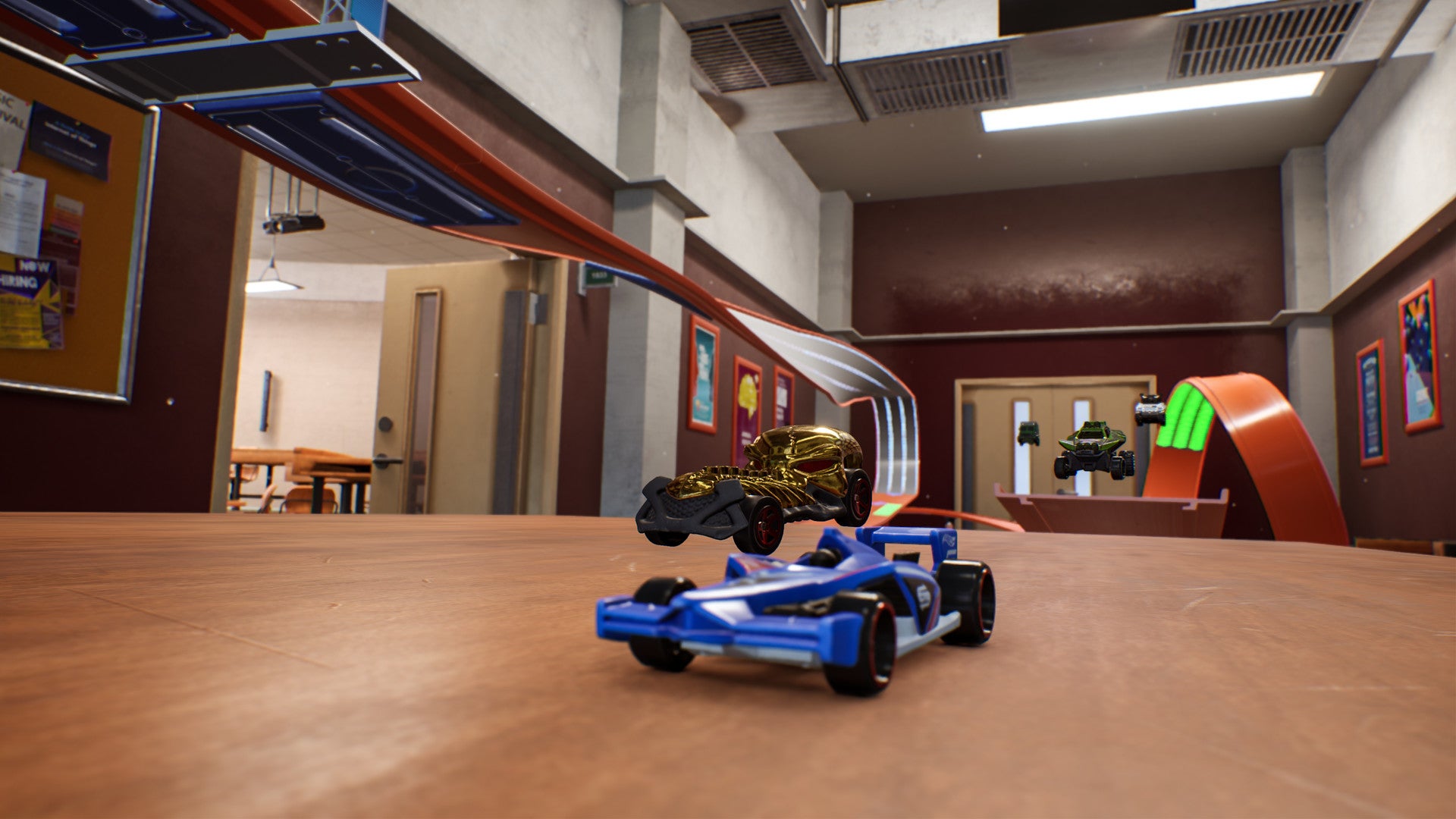 "Hot Wheels for us was a big challenge even because we tried to address not just a kids game, but our audience," Bixio says. "Our goal was to speak to kids for sure, but also to grown-ups who used to play with Hot Wheels. We had to work a lot in pre-production, because it was different for us."
She adds, "The new challenge for us in the simulation area will be to improve the quality of the game, respecting even the small details that is so important from our core audience, but at the same time to work on accessibility."
While a perfect simulation of the racing competitions Milestone makes games based on would necessarily mean only a handful of people in the world could compete at such a level, Bixio dismisses any suggestion that the goals of simulation run counter to those of accessibility.
"I don't think they're one against the other. You can have differently levels of accessibility and reality. At the high level, it can be a pure simulation where just a few people are able to drive it."
She notes that in the esports championships for Moto GP, the players "are incredible and they don't use any kind of help."
"At the same time, you can have some [levels] where a person can be supported with AI that's less competitive. I think it's a problem to solve with the right level and the correct interface."
Even if Hot Wheels Unleashed were to go down as an outlier in the Milestone gameography -- a game with a mainstream license breaking up a string of more hardcore racing fare like the game show adaptations of yesteryear -- Bixio is certain the studio's experience on the game will pay dividends on making all its titles more accessible going forward, from the technology in the track editor and split-screen to the attention paid to the game's tutorial.
"I'm convinced what we've learned from Hot Wheels will help us enlarge the audience for simulation titles," she says.