PUBG creator and PUBG Corp CEO to speak at View Conference
Turin-based event will also host execs and art specialists from Media Molecule, Guerrilla Games, Insomniac and Respawn Entertainment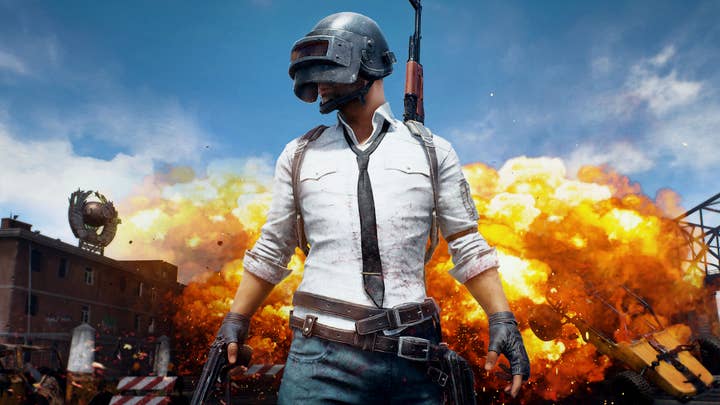 Both the creator of PlayerUknown's Battlegrounds and the CEO of PUBG Corporation will speak at the View Conference next month -- two of a host of influential games professionals due to attend the Turin-based event.
Brendan Greene is the creator of PlayerUnknown's Battlegrounds, which kickstarted the battle royale genre when it launched in 2017, and quickly became one of the most played games in the world.
Greene will speak at the View Conference alongside CH Kim, the CEO of PUBG Corporation, the subsidiary formed by parent company Bluehole Inc. in September 2017 to manage the game as its popularity spiralled.
While the View Conference's remit is much broader than just video games, the industry is well represented in this year's line-up.
Other key executives to attend the October event include Media Molecule co-founder Siobhan Reddy, who is currently stewarding the UK developer through the paid Early Access phase of Dreams, and Josh Holmes, the former Halo creative director who co-founded Midwinter Entertainment in 2018.
Top Eleven studio Nordeus is sending two representatives to the View Conference: Milan Jovovic, the co-founder and CCO, and Nikola Damjanov, the company's lead game artist.
The presence of a Nordeus art specialist is in line with View's general remit, which is to unite people from animation, visual effects, computer graphics and art across multiple industries.
Other specialists from the games industry in the speaker line-up include Guerrilla Games art director Jan-Bart van Beek, Insomniac Games animation director Robert Coddington, Respawn Entertainment art director Todd Sue, and Rovio studio art director Jack M. Gilson.
Beyond the games industry, The View Conference is one of the world's leading events in terms of attracting influential figures from the film industry.
Attendees of this year's show will be able to see talks and masterclasses from celebrated Pixar director Brad Bird, the composer Michael Giachinno, and Peter Ramsey, co-director of the hit animated movie Spider-Man: Into the Spider-Verse, among many others.
The View Conference is held in Turn, Italy, from October 21 to 25, 2019.
You can find the full speaker line-up on the official website.