PS5, Switch and Xbox Series X and S sales improve in June | UK Monthly Charts
F1 2022 launch eclipses last year's title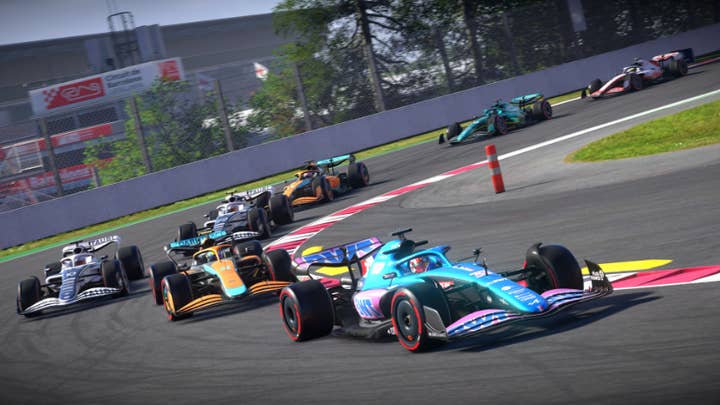 The UK games market bounced back in June, driven by improved console sales and the launch of F1 2022.
GfK panel data revealed that over 124,000 consoles were sold in the UK during June, which is a rise of 17% over May.
PS5 stock levels continue to improve, with sales up 2% month-on-month. It's the fourth consecutive month of sales growth for the PlayStation console in the UK.
The main drivers for this month's growth were Xbox Series S and X, which saw a strong sales improvement of 31% month-on-month, and Nintendo Switch, with sales up 24% over May.
However, so far this year the UK console market is down 39.1%.
Improving console sales tends to have a positive impact on the accessories market, and that was certainly true in June. 584,106 game accessories and add-on products were sold in the UK last month, a rise of 25.6% over the month before. However, sales are down over 20% compared with the same period in 2021.
Once again the DualSense controller is the most popular controller, although this time it's the Black variant (up to No.1 from No.3) that is leading the way, knocking the White version down to No.2.
In terms of software, 2.5 million digital and physical games from were sold in the UK during June, according to data firm GSD. This is a slight increase of 1.2% over the same period in 2021, and up 49% over May 2022.
771,00 games were sold via physical retail, with the remaining 1.78 million come via download stores.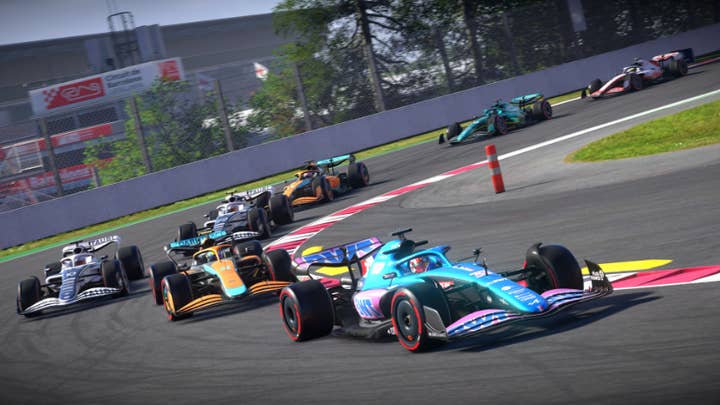 F1 22 was the biggest seller of the month, despite only being on sale for a few days when this data was counted. The EA and Codemasters game's launch sales are up 14% compared with the launch of last year's F1 2021 (which arrived during the second week of July).
The racing game just about beat another EA game, FIFA 22, which this month had to settle for second place.
The next biggest new release in the charts is The Quarry from 2K Games and developer Supermassive Games, which manages No.5 in the charts.
Finally, Mario Strikers: Battle League Football is the other new release in the Top Ten at No.9. Nintendo does not share its digital numbers with the charts company, so it may have appeared higher if download figures were included.
In terms of just physical game sales, Mario Strikers was actually No.3, behind Nintendo Switch Sports (No.2) and LEGO Star Wars: The Skywalker Saga (No.1).
Note: GSD data charts does not count games bundled with consoles.
The GSD UK June Top 20 Best-Selling Video Games (Digital + Physical)
| Position | Title |
| --- | --- |
| 1 | F1 22 (EA) |
| 2 | FIFA 22 (EA) |
| 3 | LEGO Star Wars: The Skywalker Saga (Warner Bros) |
| 4 | Grand Theft Auto 5 (Rockstar) |
| 5 | The Quarry (2K Games) |
| 6 | Red Dead Redemption 2 (Rockstar) |
| 7 | Nintendo Switch Sports (Nintendo)* |
| 8 | Horizon: Forbidden West (Sony) |
| 9 | Mario Strikers: Battle League Football (Nintendo)* |
| 10 | Star Wars Jedi: Fallen Order (EA) |
* Digital data unavailable
GSD digital data includes games from participating companies sold via Steam, Xbox Live, PlayStation Network, Nintendo Eshop. Major participating companies are Activision Blizzard, Bandai Namco, Capcom, Codemasters, Electronic Arts, Embracer Group (including Gearbox, Koch Media, Sabre Interactive), Focus Entertainment, Konami, Marvellous Games, Microids, Microsoft (including Bethesda), Milestone, Nacon, Paradox Interactive, Quantic Dream, Sega, Sony, Square Enix, Take-Two, Ubisoft and Warner Bros. Nintendo and 505 Games are the notable absentees, alongside smaller studios.